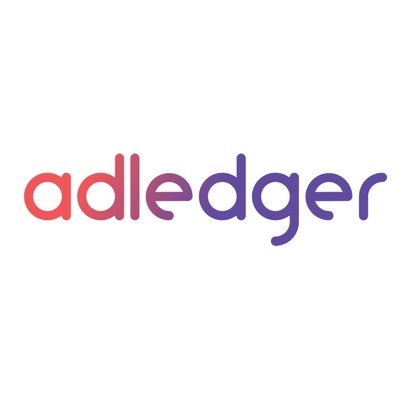 AdLedger, IBM and Salon Media Partner On Blockchain Open Project For Advertising
br>
Nonprofit group AdLedger has teamed with IBM and Salon Media for a proof of concept blockchain project that aims to bring more transparency to advertising.
AdLedger is a nonprofit research and development consortium charged with implementing global technical standards and solutions for the digital media and blockchain industries. The consortium consists of founding members such as GroupM, IAB, IBM, iSpot.tv, MAD Network, Publicis Media, and TEGNA, who have joined forces to reinvent the digital advertising ecosystem.
Founded in 1995, Salon Media is an Internet media company that operates an online news website in the United States. The company's Salon.com website features various voices and perspectives, and covers a range of topics, including news, politics, race, religion, arts and culture, entertainment, sustainability, innovation, technology, and business. It also hosts dynamic content, such as video, slideshows, and images.
The project, called Campaign Reconciliation, leverages a shared ledger to deliver on blockchain's promise to squash out fraud by bringing transparency to the ad-tech supply chain. The companies are seeking to alleviate long cycle times, manual reporting, and discrepancies that are the norm for today's reconciliation process across what has become a complex advertising network. The project aims to ensure optimal yield management and return on investment (ROI) for both publishers and advertisers, while protecting consumer data.
Underpinning the project will be the IBM Blockchain Platform, which is built on the Hyperledger blockchain Fabric. The platform will give a large network of partners across the industry access to a shared, immutable record of transactions in real-time. IBM will also help establish the governance surrounding the consensus models or rules by which the participants can write, access and validate data. Salon is participating in an effort to take back control of its publisher inventory.
The Campaign Reconciliation project will be launching in the next few weeks. Initially, the project will measure success of the blockchain application: ease of use, faster time to reveal problems with under-delivery, reduction in time spent reconciling campaign data, and close to real-time look at campaign spend actuals allowing brands to move dollars around as necessary.
Christiana Cacciapuoti, Executive Director of AdLedger, the the Campaign Reconciliation project is not only a proof of concept for what blockchain is capable of, but how it can help companies make informed decisions about the rules and standards needed for a transparent, shared ledger.
"With the digital advertising industry plagued by fraud, transparency, and brand safety issues, we're using blockchain to indicate to everyone that there is light at the end of the tunnel," said Cacciapuoti.
Ryan Nathanson, Chief Operating Officer of Salon Media, said this proof of concept will not only help publishers regain more control over their inventory, but it will also illuminate where inefficiencies exist within the long and complex supply chain.
"The shared ledger on the blockchain will act as a single source of truth, creating indisputable transparency for both the brand itself and the publisher, which will aid in greater accuracy during reconciliation as well as make advertiser spend much more efficient," Nathanson said.
"Digital advertising cannot continue to function within the existing paradigm. We need to start over and create a system that is, at its core, based on values and processes that will bring real value to brands, to publishers and, ultimately, to consumers," said MAD Network founder and AdLedger founding member Adam Helfgott. "Putting a band-aid on something that's fundamentally flawed still leaves you with a broken, outdated system."