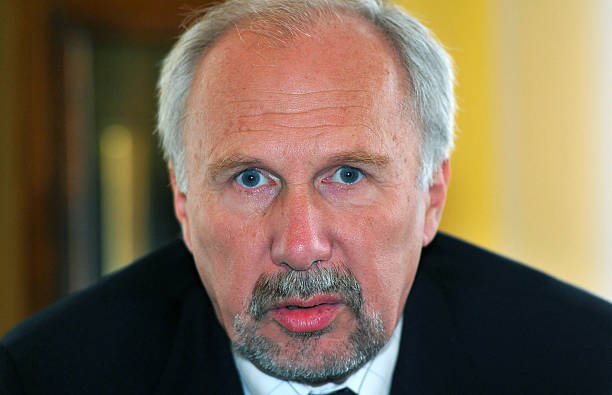 Bitcoin Should Be Regulated And Taxed, Says Austria Central Bank Governor
br>
Austria Central Bank Governor Ewald Nowotny has called for governments to regulate and tax bitcoin.
In an interview with German paper Sueddeutsche Zeitung, Nowotny said that anyone involved in a financial transaction should be clearly identified, in addition to paying the value-added tax (VAT).
"One ought to apply what the basic rule is in any other financial transaction, everyone involved should reveal their identity," said Nowotny, who is also a European Central Bank (ECB) governing council member, "We need a value-added tax on bitcoin, since it's not a currency."
Nowotny also expressed concerns about potential applications for money laundering, as criminals can use bitcoin to dodge strict rules in traditional financial system.
"It can't be allowed that we've just decided to stop printing 500-euro notes to fight money laundering, that we've slapped strict rules on every tiny savings club, and then have to watch people blithely laundering money around the globe with bitcoin," the banker said.
Nowotny's comments came after ECB Executive Board member Benoît Cœuré warned investors about bitcoin's unstable value and links to tax evasion. He said that people who invest in bitcoin are putting their money at risk, but there are no broader macroeconomic risks.
Cœuré added that banks had little exposure to bitcoin and that they had in the past been the "vectors for the transmission of systemic risks" to the financial system. Therefore, risks were limited to the speculative funds and individuals who bought them, "But it is not inherently a macroeconomic risk."