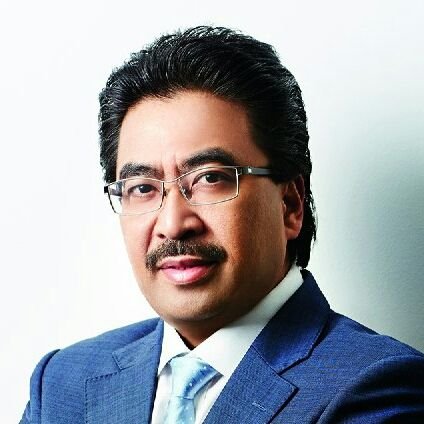 Bitcoin Trading Will Not Be Banned, Says Malaysian Minister
br>
Malaysia's second finance minister Johari Abdul Ghani says that the government will not ban cryptocurrency trading and that regulations are still being considered.
In an interview with The Malaysian Reserve, Ghani said the central bank will not ban trading in bitcoin and other cryptocurrencies, as such financial innovation will ensure the country captures the digitization value chain across the board.
"It is not the intention of the authorities to ban or put a stop on any innovation that is perceived to be beneficial to the public," Ghani said. "Financial innovation will not only enhance productivity of economic activities, but also make financial intermediation more seamless. That is why Bank Negara Malaysia will not impose a blanket ban on cryptocurrencies, including bitcoin, because that will only curb innovation and creativity in the financial sector, particularly financial technology."
Ghani added that the government is taking a cautious approach with cryptocurrencies to ensure safety measures are in place to protect the interest of the public. He said Bank Negara Malaysia, the country's central bank, will be working to ensure that cryptocurrency exchanges will report suspicious transactions and comply with know-your-customer (KYC) requirements.
"The government is fully aware of the need to strike a balance between public interest and integrity of the financial system," Ghani said. "Similar to any financial and investment schemes, there is a need to have proper regulation and supervision to ensure any risk associated with such schemes are effectively contained."
Last month, the central bank published a draft report on the obligations for cryptocurrency exchanges. It designated cryptocurrency exchanges as reporting institutions under the Anti-Money Laundering, Anti-Terrorism Financing, and Proceeds of Unlawful Activities Act 2001 (AMLA). The draft rules were aimed at ensuring that effective measures are in place against money laundering and terrorism financing risks associated with the use of cryptocurrencies, and to increase the transparency of cryptocurrency activities in the country.
Under the proposed policy, cryptocurrency exchanges are obligated to provide relevant information for the public to better understand and evaluate risks associated with the use of cryptocurrencies. Increased transparency will also serve to prevent the use of cryptocurrencies for criminal or unlawful activities. A cryptocurrency exchange business must also declare its details to the central bank as a reporting institution.