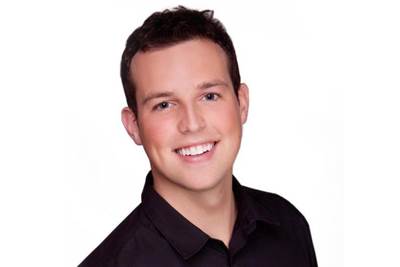 Block.one May Be Liquidating ICO Funds for Fiat
br>
Ethereum blockchain startup block.one, makers of the EOS software, is reportedly liquidating millions of dollars worth of ETH for fiat currency. A report by news site CoinTelegraph surveyed wallets linked to EOS, showing mass transactions being sent to the Bittrex exchange.
EOS has raised nearly $200 million in its initial coin offering (ICO), which is ongoing. Original plans called for a year-long ICO. The company claimed it raised $185 million USD in its first five days.
The price of ETH has been plummeting for the last six weeks, sitting today at $189 just past mid-day Eastern time in the US. It has come down from a high near $400. Massive dumping on the market could drive ETH prices down even more, particularly if other ICO fundraisers follow suit.
A request for comment from Block.one did not get an immediate response.
The funds originally received in the Block.one ICO, representing approximately 651,902 in ether, were exchanged for 200 million EOS ERC-20 compatible tokens, representing about 20 percent of the one billion EOS tokens available. The distribution began June 26.
The EOS Token distribution creates an auction. For every sales period, everyone gets the same price. At the end of a period, the respective set number of EOS Tokens for that period are distributed pro rata amongst all authorized purchasers, based on the total ETH contributed during that period.
"We felt an approximately year-long token distribution was the best method to ensure people receive fair market value for EOS Tokens," said Brendan Blumer, CEO of block.one. "We anticipate that strong interest will continue throughout the year as the community continues to learn about the EOS.IO software and the benefits it can bring to their business."
Seven hundred million additional EOS Tokens (representing 70 percent of the total EOS Tokens being distributed) have been split evenly into 350 consecutive 23-hour periods of 2 million tokens each, and will be distributed at the close of each period. The remaining 100 million EOS Tokens (representing 10 percent of the total EOS Tokens being distributed) have been reserved for block.one as founder's tokens pursuant to the feedback received from the community to ensure that block.one has aligned interests with those participating in the EOS Token distribution. If a blockchain adopting the EOS.IO software is launched, these founder's tokens will be locked and released over a period of 10 years.
block.one intends the EOS.IO software  to support distributed applications that have the same look and feel as existing web-based applications, but brings the benefits of the blockchain.