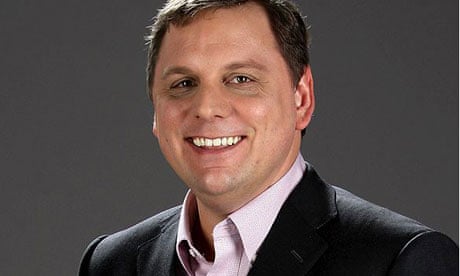 Blockchain Firm Aelf Names Michael Arrington Senior Advisor
br>
TechCrunch and Arrington XRP Capital founder Michael Arrington has joined blockchain firm Aelf as a senior advisor. Arrington will help to expand Aelf's global reach and realize its strategic vision.
The announcement came after the successful conclusion of Aelf's private initial coin offering (ICO) to accredited investors in December 2017, in which it raised $25 million.
Aelf is developing a multi-chain parallel computing blockchain framework. The company is nominally based in Singapore, but also has operations in China. Aelf aims to introduce a highly efficient blockchain architecture that will incorporate "state-of-the-art" design principles to bring it up to commercial standard.
The company is focusing on defining the most basic and time-consuming components of the blockchain system and making significant improvements based on existing chains in the market. The system will allow developers to customize it to meet their own needs, particularly commercial requirements for various industries.
Arrington is the founder and former editor-in-chief of TechCrunch. In November 2017, he established Arrington XRP Capital, a $100 million cryptocurrency hedge fund denominated in XRP, the cryptocurrency created by blockchain payments company Ripple. It was established to manage long-term investments in crypto and blockchain assets.
"Named one of the most powerful people on the Internet, Michael is a highly respected Silicon Valley businessman and pioneer, having spearheaded projects and companies that have shaped mainstream tech culture," said Zhuling Chen, Co-Founder of aelf. "Few people match his breadth of knowledge, insight, and level of experience, making him an invaluable asset in scaling the aelf network through strategic partnerships and expansion into new and flourishing markets."
"As blockchain use increases exponentially, resolving scalability and congestion issues is a number one priority for enterprises and consumers that many in the community are trying to tackle," said Arrington. "Aelf's complex and technologically rigorous vision for next-generation sidechain technology is far superior to anything else in the market. I look forward to helping aelf achieve global reach and ignite the large-scale commercial adoption of its architecture."