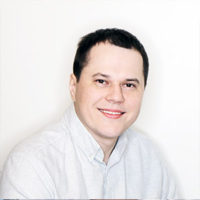 Blockchain Sports League MyDFS Hopes To Make Your Fantasy Come True
br>
MyDFS, a blockchain-based daily fantasy sports platform, is using the power of blockchain technology to expand the possibilities in the sector. 
Fantasy sports (sometimes called rotisserie leagues) lets participants assemble imaginary teams of real players in professional sports. The teams then compete based on the statistical performance of those players' players in actual games, with points assigned for various actions in the real-life games. Players typically immerse themselves in their leagues, trading players and otherwise manipulating rosters. In some leagues, there are cash payouts or prizes.
MyDFS was created by the founders of uTrener, one of the first daily fantasy sports platforms on the Eastern European market. MyDFS aims to solve many of the transactional, legal and UX complexities and restrictions that currently exist for players of daily fantasy sports by using blockchain and a token-based ecosystem.
Using the power of blockchain and smart contracts, MyDFS also offers a more transparent and easy-to-use player brokerage system, so that players can bet on certain teams and players, and invest in professional players and gain a part of their winnings.
Tokens powering the platform are now available for purchase on the MyDFS website. Players can use the tokens to play games, or they can hold or sell game tokens at a later date.
MyDFS currently offers soccer, ice hockey, basketball and football. The app works on all modern smartphones (iOS + Android), tablets and as a website.
Viktor Mangazeev,CEO of MyDFS, explained how it works to Block Tribune.
BLOCK TRIBUNE: Tell me how this works for the consumer. They visit a web site or DApp and what happens?
VIKTOR MANGAZEEV: Users can play on Android, iOS, or the web. They top up their account with cryptocurrency tokens in order to pay entry fees, draft their teams, and watch their favorite games online. Wins, losses, and payment distributions are recorded and facilitated through the blockchain — games played on our platform are powered by smart contracts that guarantee full transparency for how your fantasy results were tabulated.
BLOCK TRIBUNE: Don't the players and leagues control their own names and usages via copyrights, trademarks and rights-of-publicity?  How do you circumvent that?
VIKTOR MANGAZEEV: We have signed contracts with large sports data providers, like Sportradar and Fantasydata, to get full access and rights to this information. We don't use player or league names in our advertising, so it's completely legit.
BLOCK TRIBUNE: What will the tokens allow you to do in the ecosystem?
VIKTOR MANGAZEEV: MyDFS tokens are used to pay entry fees to compete in the daily fantasy pool, to pay for in-app purchases like detailed statistics and recommended players. They can also be used in our fantasy brokerage service. You can "hire" a fantasy pro to pick a lineup for you that day, then earn a share of the winnings based on how those picks perform.
BLOCK TRIBUNE: Tell me about your ICO plans.
VIKTOR MANGAZEEV: There will be a grand total of one billion tokens available. We'll sell 800 million of these during our pre-sale and sale. 100 million will be allocated to members of the core MyDFS team, our early contributors, and our advisory board, who will hold them for one year. The remaining 100 million are growth tokens that will be used as payment to incentivize a number of in-app behaviors like account verification, account deposits, completing in-game quests, sharing content on social networks, and so on.
We're incorporated in the Isle of Mann, where ICOs are legal and regulated. Our presale runs from  January 31 to February 21. And during the ICO from February 28 to March 31. Each token will be worth about $0.14 USD in the beginning, and the sale is hard-capped at $100,000,000. We hope to screen a number of investors from the US, China, and Singapore, and will run standard "know your customer" processes in order to make sure everyone's happy with what they're investing in.We'll burn all unsold tokens once the sale ends or the hard cap is reached.
BLOCK TRIBUNE:  Aren't tokens a form of security?  And as such, aren't they subject to the laws that restrict gambling and selling such instruments?
VIKTOR MANGAZEEV: Our token is a utility token that is not subject to the same rules and regulations as others — it's for people who want to participate in fantasy sports. Furthermore, we have a Gambling License in United Kingdom.