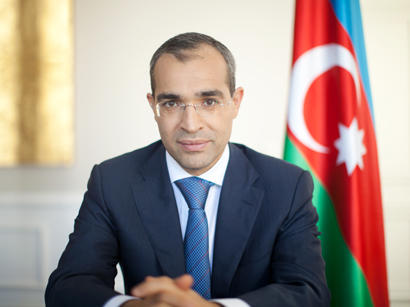 Blockchain Technology Explored By Azerbaijan's Ministry of Taxes
br>
Mikayil Jabbarov, Azerbaijan's Minister of Taxes, said that the ministry will study the potential of blockchain technology to help organize the work of tax bodies at a higher level. He made the remarks at the "Taxes: Transparency: Development" conference in Baku on February 13.
Jabbarov noted that the ministry's service system should be improved in order to meet the requirements and expectations of taxpayers. He added that each taxpayer must have access to any service at any time and from any place.
"The new technologies must completely transfer contacts with taxpayers to the e-format and enable to achieve transparency in these relations," the minister said. "Digitalization of tax administration has a cumulative effect. Technologies are the basis for increasing the level of voluntary compliance with tax legislation."
Last year, PwC and Microsoft hosted a workshop on blockchain technologies for the ministry. The two companies provided the ministry with most recent trends in tax compliance, digitalization of the economy, and its impact on the tax system and tax administrations. In particular, the workshop focused on the potential of blockchain to deliver real-time, reliable information to a wide group of people, and create a system where both taxpayers and tax administrations have equal confidence in the veracity of data.
The government of Azerbaijan has been actively exploring the potential of the technology to drive greater efficiency, improve processes and manage risks.
Last month, the Central Bank of Azerbaijan (CBA) revealed plans to use blockchain technology to create a digital identification system for relations between banks and customers. The CBA is also in talks with consulting companies to implement blockchain in the financial and banking sectors.