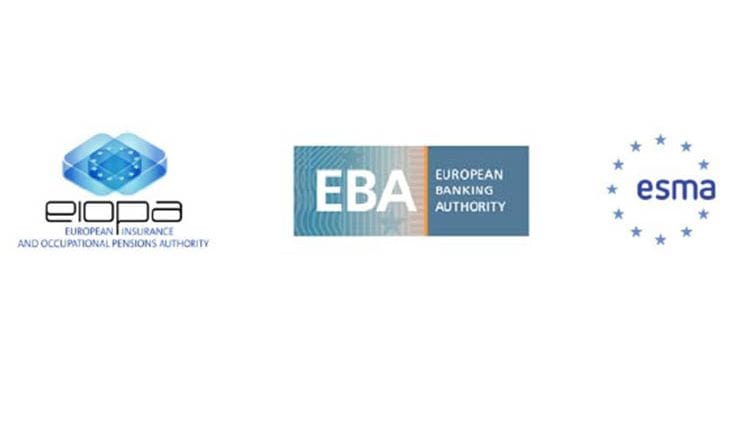 Cryptocurrencies Are "Highly Risky Assets", Says EU Regulators
br>
The European Supervisory Authorities (ESAs) have issued a joint warning to EU residents regarding the risks of buying cryptocurrencies.
The ESAs are made up of the European Securities and Markets Authority (ESMA), the European Banking Authority (EBA), and the European Insurance and Occupational Pensions Authority (EIOPA). They are responsible for micro-prudential oversight at the European Union level.
The ESAs are concerned that an increasing number of consumers are buying cryptocurrencies unaware of the risks involved. It said that bitcoin and other cryptocurrencies are subject to extreme price volatility and have shown clear signs of a pricing bubble. Consumers buying them should be aware that there is a high risk that they will lose a large amount, or even all, of the money invested.
"The VCs [virtual currencies] currently available are a digital representation of value that is neither issued nor guaranteed by a central bank or public authority and does not have the legal status of currency or money," the ESAs said.
The regulators added that crypto exchanges are not regulated under EU law, which means that consumers buying cryptocurrencies do not benefit from any protection associated with regulated financial services.
"If a VC exchange platform or a digital wallet provider fails, goes out of business, or is subject to a cyber-attack, funds embezzlement or asset forfeiture as a result of law enforcement actions, EU law does not offer any specific legal protection that would cover you from losses or any guarantee that you will regain access to your VCs holdings," the regulators said. "These risks have already materialized on numerous occasions around the world."
The watchdogs also offered some advise to EU residents who still want to invest in cryptocurrencies.
"If you decide to buy VCs or financial products giving direct exposure to VCs, you should fully understand their characteristics and the risks you take," the regulator said. "You should not invest money you cannot afford to lose."
The ESAs crypto warning was requested by European Commission Vice-President Valdis Dombrovskis, who said last month that the regulators must prevent cryptocurrencies from becoming a "token for unlawful behavior."