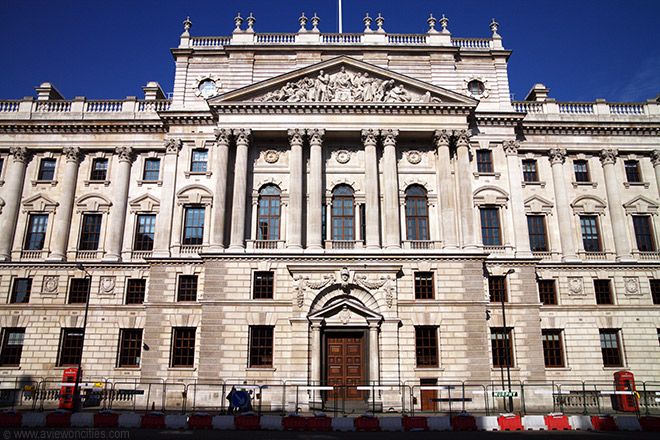 Cryptocurrency To Be Regulated By United Kingdom
br>
The UK Treasury is planning to include bitcoin and other cryptocurrencies under the purview of of the European Union's anti-money laundering and counter-terrorism financing legislation. The UK Treasury is the British government department responsible for developing and executing the government's public finance policy and economic policy.
The proposed regulation comes amid reports that drug dealers are using cryptocurrency ATMs in London to stash the proceeds of their crimes.
The London Metropolitan Police said they have seen an explosion in the use of cryptocurrency by criminals who are strolling into cafes, news agents and corner shops to dump their ill-gotten gains in cryptocurrency ATMs. The machines allow criminals to deposit sterling in exchange for bitcoin. The bitcoin funds can then be transferred across borders to criminal associates who can withdraw them in any currency.
Under the EU-wide plan, cryptocurrency exchanges would have to do due diligence on their customers and report suspicious activity to the relevant authorities. Traders will also be forced to disclose their identities, in an effort to end the anonymity that has made cryptocurrencies attractive for drug dealing and other illegal activities.
"We are working to address concerns about the use of cryptocurrencies by negotiating to bring virtual currency exchange platforms and some wallet providers within anti-money laundering and counter-terrorist financing regulation," the Treasury said. "There is little current evidence of them being used to launder money, though this risk is expected to grow."
John Mann, a member of the Treasury select committee, said he expected to hold an inquiry into the need for better regulation of cryptocurrencies next year.
"These new forms of exchange are expanding rapidly and we've got to make sure we don't get left behind – that's particularly important in terms of money-laundering, terrorism or pure theft," said Mann. "I'm not convinced that the regulatory authorities are keeping up to speed. I would be surprised if the committee doesn't have an inquiry next year. "It would be timely to have a proper look at what this means. It may be that we want speed up our use of these kinds of thing in this country, but that makes it all the more important that we don't have a regulatory lag."