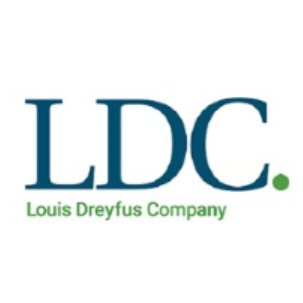 First Blockchain Agricultural Commodity Trade Completed By Louis Dreyfus Company
br>
Louis Dreyfus Company (LDC) and a group of major banks have successfully completed the first full agricultural commodity transaction via a blockchain platform.
Louis Dreyfus Company is a global merchant company that is involved in agriculture, food processing, international shipping, and finance. It also develops and operates telecommunications infrastructures and is involved in real estate development, management and ownership. The company is one of the "ABCD" quartet of companies – alongside Archer Daniels Midland, Bunge and Cargill – that dominates world agricultural commodity trading
The transaction, conducted in conjunction with Chinese agricultural processor Shandong Bohi Industry, ING, Societe Generale and ABN Amro, was carried out on the Easy Trading Connect (ETC) blockchain platform developed by the banks. The ETC platform was designed to digitalize and standardize commodity transactions. It was used early last year for an oil cargo deal involving Mercuria, the oil-trading house, and ING and Soc Gen banks
In the agricultural commodity trial, the blockchain platform was used to execute a soybean shipment transaction from the US to China and covered the full complexity of the operation, including a larger number of participants and a broader scope. The transaction involved user participation on the ETC platform by teams from Louis Dreyfus Company as the seller and Bohi as the buyer, with banks issuing and confirming the letter of credit. Russell Marine Group and Blue Water Shipping also participated in the process, issuing all required certificates. The US Department of Agriculture (USDA) provided valuable insights on how to include phyto-sanitary certificates in the process.
Louis Dreyfus said the agricultural commodity transaction demonstrated significant efficiency improvements for all participants in the chain. Time spent on processing documents and data has been reduced fivefold. Other benefits include the ability to monitor the operation's progress in real time, data verification, reduced risk of fraud, and a shorter cash cycle.
"One thing is clear: the digital revolution is transforming the commodities sector," said Gonzalo Ramírez Martiarena, CEO of Louis Dreyfus Company. "Distributed ledger technologies have been evolving rapidly, bringing more efficiency and security to our transactions, and immense expected benefits for our customers and everyone along the supply chain as a result. The next step is to harness the potential for further development through the adoption of common standards, and welcome a truly new era of digital trade flow management on a global level."