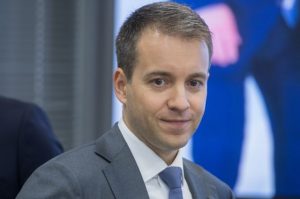 Russian Minister: Bitcoin Will 'Never' Be Legal
br>
Nikolay Nikiforov, the head of the Russian Ministry of Communications and Mass Media, said that the country will "never" recognize bitcoin as a viable source of payment in the national economy.
Speaking at Duma's first Russian National Youth Forum, Nikiforov stated that Bitcoins are a foreign application of blockchain technology, and that the Russian law will never consider them as a legal entity in the jurisdiction of the Russian Federation. He added that while bitcoin was to remain outside legality, blockchain adoption by the Russian government was "entirely possible."
Last month, Nikiforov revealed that the country was planning launch its own digital currency called CryptoRuble. CryptoRuble will keep some aspects normally associated with cryptocurrencies, while getting rid of others. The digital currency will reportedly use blockchain technology. But instead of being mined, it will be centralized and tracked by the Russian government in the manner of fiat currency.
Nikiforov said that the country's creation of the CryptoRuble was for one simple reason: "If we do not, then in two months, our neighbors in the Eurasian Economic Community will do it."
Russian officials have alternately embraced and rejected bitcoin and other cryptocurrencies. With official talk now focusing on the CryptoRuble, the pendulum may swing back toward condemning digital currency outside of the Russian financial system.