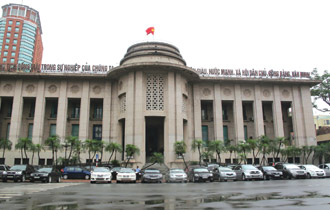 Vietnam Bans Cryptocurrency Activities
br>
The State Bank of Vietnam (SBV), the country's central bank, has issued a notice declaring that bitcoin and other cryptocurrencies are not considered legal payment methods. The central bank said it will impose a fine on anyone caught using cryptocurrencies starting next year.
The move is somewhat surprising, as in August, the government seemed totally in favor of digital currency.
In August, Vietnam Prime Minister Nguyen Xuan Phuc asked the central bank, its Ministry of Finance, and its Ministry of Public Safety to draw up a legal framework for cryptocurrencies. On October 28, the central bank announced that it had completed the legal framework for cryptocurrencies.
Based on the new legal framework, the issuance, supply, and use of bitcoin and other similar cryptocurrencies as a means of payment is a prohibited activity in Vietnam. Under the provisions of Clause 6, Article 27 of Decree No. 96/2014 / ND-CP on administrative sanctions in monetary and banking activities, acts of distributing, including bitcoin and other similar cryptocurrencies, will be subjected to an administrative fine between VNĐ150 million and VNĐ200 million (US$6,700 and $8,900).
The framework also stated that the only authorized payment methods in the country are those issued or controlled by the State Bank of Vietnam. According to Article 206 of the Penal Code 2015, amended and supplemented this year, any act involving cryptocurrencies may be subject to criminal prosecution, as of January 01, 2018.