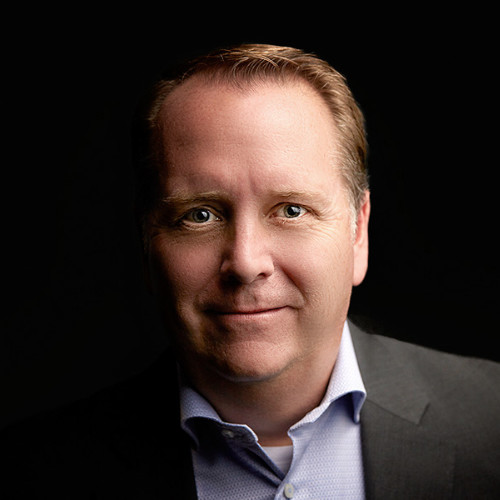 2022: The Cryptocurrency "Tipping Point"
br>
More regulatory scrutiny in the cryptocurrency markets is expected this year, which will inspire greater consumer confidence and institutional adoption, and provide clearer pathways for innovation and entrepreneurship on the blockchain.
2021 was a banner year for digital currencies. Crypto market cap roughly tripled last year, at one point nearing $3 trillion. Bitcoin, the world's largest cryptocurrency, began 2021 with a 70% share of the market, but fell to less than 40% by year's end as Ether and other coins took off.
As cryptocurrencies rallied, so too did crypto exchanges. April's massive Coinbase IPO was hailed as a "watershed moment" for decentralized finance. In November, Crypto.com took over the naming rights for Los Angeles' iconic Staples Center (home of the NBA's Lakers and Clippers), in a $700 million deal, one of the largest in sports history. And just this month, Opensea, the world's largest NFT marketplace, announced a new round of funding that values the company at $13.3 billion.
With stats like these, it seems inevitable that cryptocurrencies will enter the mainstream conversation this year. However, many investors still harbor a lingering sense of skepticism and uncertainty about the unregulated cryptocurrency market. Some are turned off by crypto's famous volatility (every day, Bitcoin swings by more than 3% on average.) Many have security concerns (a record $14 billion flowed to criminal addresses in 2021, up from $7.8 billion in 2021). It seems unlikely that cryptocurrencies will reach the "tipping point" of mainstream adoption until these lingering concerns are addressed.
As consumer adoption has begun to take off, regulators are looking for ways to set standards for crypto exchange operations. The challenge for exchanges here rests with regulators using traditional molds to shape a cutting-edge industry not always comparable with the legacy financial system. That said, market participants must rise to the challenge of balancing cutting-edge innovation with incorporation into existing regulatory frameworks. Exchanges that successfully achieve this balance are poised to win.
2022 has the potential to be the year that cryptocurrency explodes. Tougher regulations, more consumer protections, and increased access to cryptocurrency markets for enterprises and individuals sets the stage for millions of new entrants to the space.
Ushering in Global Cryptocurrency Regulations
SEC Chair Gary Gensler has signalled that we can expect tougher consumer protections in the cryptocurrency markets to be enacted this year. In his view, American consumers can expect "some protection similar to … the New York Exchange or Nasdaq or other trading venues."
Indeed, we're currently seeing national governments become more active in the drafting of crypto legislation. These bills are forcing market participants to satisfy requirements related to tax reporting, follow regulations against money laundering, adopt truthful, transparent marketing messaging, etc.
While some of these rules are rather strict, they protect investors and establish a legal framework for businesses and consumers to work together. In addition, these regulations establish rules of engagement and a path for market participants to further integrate into global economic activity. Exchanges disinterested in compliance may find themselves increasingly isolated, with difficulties connecting to the fiat world.
The safety that comes from regulations is beneficial and will ultimately help the industry mature. Exchanges are devoting resources and effort to meet different obligations depending on jurisdiction, including employing dedicated Money Laundering Reporting Officers (MLROs) in certain countries. Companies are also filling ranks in their legal departments, carefully filing licensure applications in geographies that have introduced crypto regulations. We can expect this trend to continue into 2022 and beyond.
The Rise of Crypto Exchanges in Digital Payments
Adding to regulatory challenges are the ascent of digital payment systems, like Venmo and PayPal, that are beginning to feature crypto-related services. While these platforms are limited in the coins and services they offer, they are multinational with tens of millions of combined users. They may quickly shape up as a new type of robust competition to cryptocurrency-first solutions.
Amidst increasing competition however, exchanges also enjoy ample opportunity for growth, given their deeper blockchain integrations, and as consumer adoption escalates. For example, the rise of Proof-of-Stake (PoS) cryptocurrencies come with the potential to add new services and attract more customers, bringing solutions to the masses that are otherwise too technical and inaccessible for the average consumer. This dynamic will be a catalyst for growth throughout 2022.
At the same time, exchanges have an opportunity to leverage their native wallets to offer additional services on the custodian front. As more businesses join the movement to accept crypto as payment, they will need a custodian to hold proceeds, and a place to settle and convert them into fiat. Asset managers will establish exposures to digital assets, and secure custody is critical to this.
Anticipating Institutional Enterprise Adoption
There are many upsides for exchanges that face new regulatory and other challenges head on. Analysts at Gartner predict that decentralized finance (DeFi) technology will be eligible for enterprise adoption this year, pending clarity on regulatory guidance. If so, it follows that traditional, centralized financial institutions could embrace maturing applications, integrating them in blended CeDeFi offerings.
Moreover, as customers gain confidence, services such as these offer the potential for higher returns (with commensurate risks). Given these circumstances, it's fair to anticipate that DeFi /CeDeFi sectors will see a heightened level of consumer interest in 2022.
Crossing the Chasm
There's growing acknowledgement of the potential that digital assets offer, and the mutual benefits of a defined set of rules that will protect the industry from malicious actors, while driving the benefits of decentralization toward the average consumer.
2022 may just be the year that cryptocurrency exchanges cross the chasm from early adoption to mainstream acceptance. Tighter regulations will allow for more consumer protections and investor confidence. Retail investors and enterprises alike will experience increased exposure to cryptocurrency in their daily financial lives. This time next year, we may see the value of Bitcoin, Ether and other tokens double or even triple as cryptocurrency continues its historic march toward mainstream adoption.