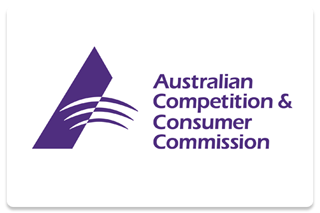 ACCC to investigate Australia's biggest banks for closing bitcoin companies' accounts
br>
The Australian Competition and Consumer Commission (ACCC) is set to investigate the country's biggest banks for shutting down the accounts of Bitcoin traders.
Queensland Nationals Senator Matthew Canavan sent a letter to the chairman of ACCC Rodd Sims urging him to launch a formal investigation.
"It appears to me to be an amazing coincidence that a number of large banks have all of a sudden decided to deny services to fledgling Bitcoin and digital currency operators. They are clearly competitors to their business model, albeit small ones at this stage, and there are clear laws that we've got against businesses refusing to supply other businesses if they do so for an anti-competitive purpose." said Senator Canavan.
The senator said he called for the investigation because he believed there had been a coordinated attack on the bitcoin industry.
"I think the ACCC should be asking the banks some serious questions about why they've done this and on what legal grounds they believe that they should not be providing services to Bitcoin operators," he added.
The Australian Competition and Consumer Commission (ACCC) is an independent Commonwealth statutory authority whose role is to enforce the Competition and Consumer Act 2010 and a range of additional legislation, promoting competition, fair trading and regulating national infrastructure for the benefit of all Australians.