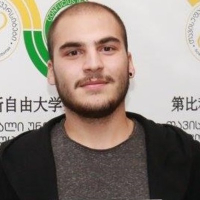 Alibaba Denies Partnership With Bitcoin Cashback Company Lolli
br>
On November 11th, During China's Singles Day shopping event, China Merchants Bank said its credit card transactions hit a record 27.2 billion yuan, while industrial and Commercial Bank of China said it processed at least 20 billion yuan. The annual event spearheaded by Alibaba turned out to be a success with 268.4 billion yuan in sales, but it wasn't without any controversies.
Lolli, a company that offers bitcoin cashback, made an announcement on China's Singles day that it was possible to get Bitcoin Rewards from their app when shopping on Alibaba. Cryptocurrencies have been slowly paving their way into the mainstream throughout the world. More and more establishments offer their customers to pay with cryptocurrencies. While Gunsbet.com uses Coinspaid, other establishments accept Bitcoins and Ethereum. This isn't limited to casinos only, a wider range of services are embracing the idea of accepting cryptocurrencies during payment, with some like Lolly even offering cashback services to attract more attention to Bitcoin and to encourage its users to try it for more everyday activities.
The bitcoin cashback company announced a partnership with Alibaba through their facebook page, even linking to a blog that went in-depth about the company's recent collaboration with an e-commerce giant. But since then Alibaba has come out publically and denied any sort of partnership with Lolli. Alibaba's statement event went to say that Loli never had the right to claim a partnership with Alibaba.com or imply one with Alibaba Group.
The part of the reason why Alibaba seems to be so overly enraged by the incident is that the statement made by Lolli misrepresented the deal as Alibaba accepting bitcoin directly and supporting cryptocurrencies. Alibaba made it clear in the statement that it does not work with any bitcoin-related companies. The Chinese government, although keen on blockchain technology, does not support cryptocurrencies and their widespread usage. It's highly likely that Alibaba didn't want to damage its relationship with the Chinese government and decided to clear the air as soon as possible, hence the Alibabas quick reaction to the statement. 
The spokesperson for Alibaba claimed that there was no direct contact between Lolli and the Alibaba Group, despite the AliExpress rewards processed. Alibaba then suggested that Lolli should stop promoting Alibaba immediately.
Lolli spoke with Cointelegraph about the situation and tried to clarify the circumstances of the alleged partnership. CEO of Lolli Alex Adelman said that there was definitely a partnership between the two and that Lolli partnered with Alibaba Group back in May, through AliExpress and that the company has driven a significant revenue and has distributed rewards to their users through this partnership. Adelman continued to say Alibaba.com trialed their service for 24 hours and decided to deactivate the partnership without cause and broke the rules of their contract. Apparently, the agency representing Alibaba.com approved a contractual agreement on behalf of Alibaba.com that included the promotion of Alibaba.com. Adelman claims that there was no ill intent on Lolli's part to misrepresent Alibaba and that the company actually looks forward to the opportunity to possibly work with Alibaba Group in the future.
Lolli representative then spoke again to clarify that had they chosen to stay silent it would negatively affect the company's reputation, so they wouldn't allow Alibaba to continue with this narrative. According to them, Lolli has done nothing wrong, when Alibaba's actions were "misleading" because the bitcoin cashback company abided by everything that the contract covered.
Since the public disagreement first started more information has come out explaining the details of the alleged partnership. It seems like one of Alibaba's contractors hired a subcontractor who brokered an affiliate marketing program with Lolli. This entailed the usage of "Alibaba related Keywords" in online material. Sometimes blockchain companies will claim to have partnerships with brands when they actually just have an affiliate contract but somehow this case seems different because paperwork from both sides was finalized and payments to shoppers were processed before the announcement from Alibaba regarding the alleged partnership came out to the public. It is safe to say that Alibaba viewed this collaboration as a private deal meditated by third parties, hence no necessarily an Alibaba partnering up with another company.
Either way, this interaction highlights the divisive nature of bitcoin in China right now. Even though the government seems less hostile it's evident that openly supporting bitcoin is not a winning strategy for Chinese companies, or so it would seem when looking at Alibaba's statements. But there could also be that Lolli saw this partnership as an opportunity to grow and hence they were granted the right to use Alibaba related Keywords they took the chance. It is still not clear who's in the right in this situation because the contracts arent public yet, but on one hand, we have Alibaba who says that Lolli has to stop promoting Alibaba's website, meanwhile Lolli sees a chance that they will work with Alibaba in the future anyway, despite the controversies and the harsh statements