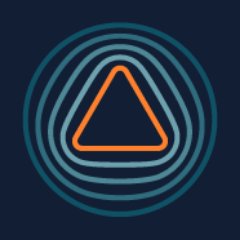 Anchorage Subsidiary Receives Approval To Launch Crypto Custody Service In South Dakota
br>
Crypto firm Anchorage has announced that its new subsidiary Anchorage Trust Company has received a license from the state of South Dakota.
Founded in 2017, Anchorage claims to be the first crypto-native digital asset custodian for institutional investors. The Anchorage platform is engineered to help institutions better safeguard their investments while getting more out of their assets, and offer services that investors expect from a traditional custodian. The firm was recently included in the Facebook-led Libra Association.
In a press release, the company said that Anchorage Trust Company, which will be headquartered in Sioux Falls, received its trust company charter from the South Dakota Division of Banking on July 12, allowing it to exercise fiduciary powers pursuant to state law. The South Dakota Division of Banking will be tasked to monitor the company's finances, operations, and compliance in the exercise of fiduciary powers.
"Our Division of Banking should serve as a model for how governments can study and learn about digital currencies, while at the same time allowing pioneering companies like Anchorage to innovate and try out new products and services," said Senator Mike Rounds of South Dakota. "Congratulations to Anchorage, and welcome to South Dakota."
The new subsidiary, which claims to be the first Qualified Custodian that does not use hot wallets or cold storage, will reportedly offer a unique custody solution. It will allow clients to use keys for transactions, audits, staking, voting and other activities in real time without removing assets from cold storage.
Nathan McCauley, Co-founder and CEO of Anchorage, said that South Dakota has struck the right balance by developing a strong regulatory regime, while also encouraging growth in the trust industry through the adoption of innovative trust laws.
"We are honored to contribute to South Dakota's legacy of innovation by providing institutional investors with a first-of-its-kind regulated entity," McCauley said. "We believe regulated entities are necessary for a healthy crypto financial system, and we are proud that Anchorage Trust Company enables clients to hold their assets in legal, regulated custody that enables active network participation. With Anchorage Trust Company, institutional investors no longer have to choose between qualified custody and best-in-class security."