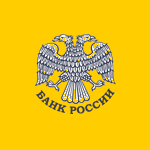 Bank of Russia: We are not going to ban bitcoin – yet
br>
Bank of Russia deputy chairman Olga Skorobogatov said that the central bank is not going to prohibit the use of digital currencies such as bitcoin in the country.
"Since bitcoin is a private currency, it turns out that not everything is as simple and brilliant there as they claim in books and magazines. The regulator's position, therefore, is that we do not want to ban anything right now, before we understand what to make of it and then build a regulatory framework," said Skorobogatov.
A similar attitude has been adopted by the Ministry of Finance, which recently suspended its work on the draft law popularly known as the "bitcoin ban bill" and aimed to introduce criminal liability for issuance and circulation of cryptocurrencies. The deputy finance minister Alexey Moiseev confirmed to the press the other day that the draft law is postponed until the authorities get a clearer picture from the international practice what to expect from this financial innovation.
"The Central Bank and the Federal Financial Monitoring Service are observing if cryptocurrencies pose any threats to the Russian economy. So far, these agencies assume that there are no critical threats there," said Moiseev.