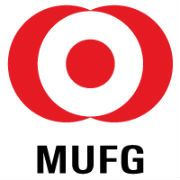 Bank of Tokyo-Mitsubishi to introduce own digital currency in 2017
br>
The Bank of Tokyo-Mitsubishi will issue its own digital currency – MUFG coin – in the autumn of 2017, according to a report on The Asahi Shimbun, a prominent national newspaper in Japan.
"Regarding the speculation (in) media reports, these reports are not based on any announcement by MUFG, and the details have not been decided. However we can only say that it's true that MUFG is conducting demonstration experiments on the 'Coin' within the company utilizing a blockchain technology," said the bank's spokesman.
According to the newspaper report, Tokyo-Mitsubishi bank is also planning the introduction of ATMs for MUFG coins where users can make transfers into their electronic wallets and exchange the digital currency into "regular" cash. This service would most likely be available in the spring of 2018. The bank is also planning to sign contracts with various stores to accept MUFG coins as payment.
The Bank of Tokyo-Mitsubishi UFJ, Ltd. is the largest bank in Japan. It was established on January 1, 2006, following the merger of the Bank of Tokyo-Mitsubishi, Ltd. and UFJ Bank Ltd.