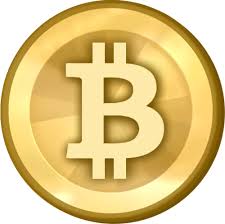 Bitcoin Down to $2,400, ETH Below $200 in Active Trading
br>
A down market for cryptocurrency struck on Thursday, as bitcoin dropped to the $2,400 level in single-coin pricing at mid-day, a plunge from its previous $2,700 level.
The Block Tribune Volatility Index, which measures trading movement in bitcoin, was way up to 63.5, reflecting the sudden market reaction.
News of continuing hacks on ethereum platforms finally had an effect on the token's market, as ETH was down to $199 at mid-day, a retreat from the previous day's $223 level and a dip in what had previously been a prosperous week for ether.
___________________________________________________________________________________
TODAY'S 24-HOUR BITCOIN STATISTICS
Bitcoin market highlights for the 24 hours ending July 25, 2017 at 3:00 pm U.S. Eastern Time
The highest price seen was $2,793.78 on the Bittrex exchange at 8:30 pm yesterday. Bittrex saw $19,707,600 of bitcoin change hands.
The lowest price seen was $2,464.65 on Bittrex's exchange at 7:24 am today. Bittrex's 24 hour volume was $19,707,600.
The average price on the surveyed exchanges, as weighed by volume, was $2,650.86.
Volatility was greater than average, with the BlockTribune Volatility Index coming in at 63.5. A higher number indicates greater price volatility with 50 describing an average day.
These statistics were consolidated from 11 different exchanges. It includes only USD/BTC trades and only on those exchanges that had at least 1% of the total volume of USD/BTC trades during the me