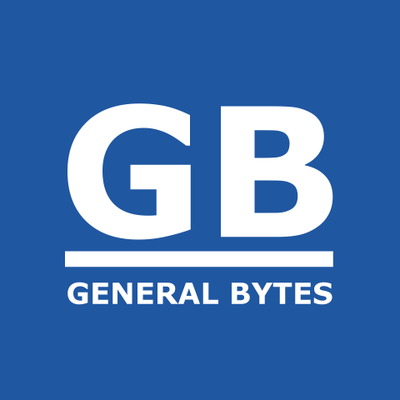 Bitcoin ATM Manufacturer General Bytes To Release New Pricing Structure
br>
Bitcoin ATM manufacturer General Bytes (GB) will be updating its pricing structure in August.
Founded in 2013, General Bytes is headquartered in Prague with offices in Bradenton, Florida and is currently one of the largest bitcoin ATM manufacturers in the world. According to Coinatmradar, out of the 4,920 crypto ATMs, General Bytes has 1,542 worldwide. The company currently provides two bitcoin machines: BATMTwo, a second generation one-way bitcoin ATM that has a finger print scanner for AML/KYC compliance features for the operators, and BATMThree, a two-way bitcoin ATM that allows users to buy and sell bitcoins.
In an email update sent to customers, General Bytes CEO Karel Kyovsky said that in order to stay competitive in the future and keep supporting their clients, they decided to change the way they price their services and introduce a monthly invoice based system.
"Due to stronger bank and state regulations, it is becoming next to impossible to open a new bank account for new bitcoin ATM operators or even a start new ATM operator company resulting in increased market entry barrier," Kyovsky said. "In fact, we see also a consolidation of existing ATM operators where larger operators purchase the ATMs from smaller operators. This results in a lower number of new customers reaching General Bytes to purchase machines. The current situation is that our income highly depends on existing customers."
Starting from August 1, the company will no longer provide unlimited support free of charge. Clients will only have access to frequent and the newest server and terminal software versions if their service fees and server license fees invoices are all paid. The service fee will be set at $10 USD/month/machine, but if a customer is using General Bytes's cloud service the price will be $5 USD/month/machine. According to the company, the reasoning behind this price difference is that it is far easier to diagnose and resolve problems on the cloud-hosted accounts than the self-hosted servers and therefore those fees should be lower.
General Bytes will also introduce a tiered pricing structure for the CAS Server license.
Cloud license: 0-500 machines.
If the customer is using the GB cloud service the license fee is 0.5% of conducted transactions. This has not changed and remains the same.
Starter license: 0-5 machines.
Intended for self-hosted servers.
Can handle 0-5 ATM machines.
The first license is for 1 USD. Second and additional server licences are 99 USD/server. This is a one-off license fee.
10 USD/monthly payment.
This license is intended for companies that are small businesses or need a server license for their developers.
Standard license: 5-99 machines.
Intended for self-hosted servers.
Can handle 5-99 machines
25 USD/machine/month payment. Only machines that concluded any transaction given month will be taken into account.
Server Enterprise subscription: 99-500 machines.
Intended for self-hosted servers.
Can handle 99-500 machines.
0.25% of volume/month/machine. Only transactions that finished correctly (without error) in that given month will be taken into account.
The ability to have a dedicated software developer at GB extending ATM functionality when your monthly payment reaches 30 000 USD/month.
Direct access via chatroom with the GB development team.
Kyovsky noted that the decision would probably be unpopular, but he believes that they are making the right long-term decision as it is their responsibility to make sure that GB is able to keep providing innovative new features to its customers in the future.
"Our main competitor is charging a 1% fee of the entire volume and we ask for a fraction of that," Kyovsky said. "This is something we have to do as we can't take the risk that GB will be uncompetitive. As the founder and CEO of General Bytes, it is my responsibility to all of our customers to make the required decisions and take the necessary steps so that GB will be able to take care of customer's machines, systems and software. We just can't let the bridges fall apart and allow the railroads to break due to rust eating them. We plan to beat the ATM competition by reinvesting into innovation by introducing new features but we need you to care and help. It is your responsibility too."