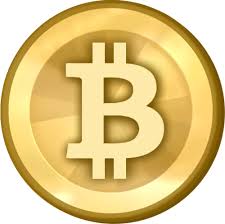 Bitcoin Breaks the $2,000 Barrier
br>
Rust and money never sleep, and so it is that bitcoin broke through the magic $2,000 barrier on Saturday. The price of a single coin on several exchanges was around $2,050 at mid-day on Saturday, continuing this week's upward march from $1650.
Other cryptocurrencies were also riding the wave and up strongly. Ethereum's ETH was at $130.06, Litecoin around $27.50, Dash around $103, and Monero around $34. Ripple's XRP rebounded from a couple of down days and sat around $0.359989.
Bitcoin began its charge Friday toward the magic $2,000 per single coin mark, hitting a mid-day high of around $1,961.70 on several exchanges. Both figures represent new all-time highs and mark the fifth straight day of gains since a temporary retreat on Monday sparked by the worldwide ransomeware attacks and bitcoin's ties to same.
Other cryptocurrencies were mostly up strongly on Friday mid-day, with ethereum's ETH gaining an amazing 25 percent to the $120 level after hovering around the $94 mark; Litecoin was up slightly to just over $27; Dash gained more than ten percent to around $98;  and Monero was around $31, a modest gain.
Earlier this week, bitcoin had suffered a brief price retreat. It reached a floor of $1650 at one point on Monday before rebounding to today's level. The previous all-time high of $1,839 achieved last week was dented by the worldwide ransomware attacks that occurred in the final days of the business week. The hacking group demanded ransom in bitcoins, thereby providing a dose of bad news about bitcoin security and perhaps prompting a rush to the exits by nervous new investors.
However, once those storm clouds passed, renewed confidence in cryptocurrency boosted most coins back up to new heights.
The rally floor for bitcoin's all-time high was achieved on March 10, when it topped the $1,300 mark for the first time. A disappointing ruling by the US Securities and Exchange Commission on the Winklevoss twins' bid to establish an exchange-traded fund briefly drove down the price to the mid-$900 range. Since then, it has increased an estimated 40 percent.
Increased worldwide trading, Japan's legalization of bitcoin as a monetary unit, and improved outlooks from Russia and India toward easing regulations in those countries have been cited as reasons for the rally. In the US, the SEC said it will review its decision to deny the Winklevoss exchange-traded fund, also sparking some optimism. The deadline for comments to the SEC in support of its decision or against the denial was May 15./