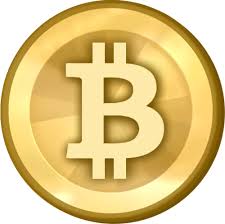 Bitcoin Cash See-Saws as Legacy Bitcoin Holds
br>
Submitted for your approval – we are now in a strange new world where there are two bitcoins. Despite dire warnings of chaos and an end to investing life as we know it, things appear to be somewhat normal.
At mid-day, legacy bitcoin (BTC) was sitting at the $2,700 single-coin pricing level, up incrementally over the day before. Many exchanges and ATMs are not allowing movements at the moment, as reflected in the Block Tribune Volatility Index, which sat at BTVI 43.4, a well below average day in price swings.
Upstart Bitcoin Cash (BCC) started the day strongly, peaking in the $700 single-coin levels on a volume of $351.4 million. But the roaring start for BCC has now cooled, and at mid-day the price plunged to the $368 level. The wild swings may reflect some profit-taking by those who were granted free BCC in their non-custodial wallets. It could also indicate that those who opposed the hard fork are buying and selling in order to drive down the BCC price, as some have rumored.
Clearly, there are interesting times ahead for the split camps.
Other cryptocurrencies were sidelined by the bitcoin sideshow. Ethereum, Litecoin, Dash, Monero and Ripple XRP were all essentially flat at mid-day, with all either up or down less than one percent.
________________________________________________________________________________
TODAY'S 24-HOUR BITCOIN STATISTICS
Bitcoin market highlights for the 24 hours ending August 2, 2017 at 3:00 pm U.S. Eastern Time
The highest price seen was $2,820.00 on the HitBTC exchange at 2:54 pm today. HitBTC saw $3,845,330 of bitcoin change hands.
The lowest price seen was $2,623.30 on Gatecoin's exchange at 8:54 pm yesterday. Gatecoin's 24 hour volume was $3,251,930.
The average price on the surveyed exchanges, as weighed by volume, was $2,727.43.
Volatility was a bit lower than average, with the BlockTribune Volatility Index coming in at 43.4. A higher number indicates greater price volatility with 50 describing an average day.
These statistics were consolidated from 12 different exchanges. It includes only USD/BTC trades and only on those exchanges that had at least 1% of the total volume of USD/BTC trades during the measurement period.