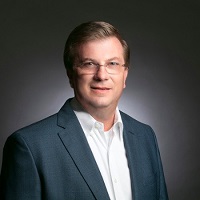 Bitcoin Futures Exchange Bakkt Hires Mike Blandina As Chief Product Officer
br>
Bitcoin futures exchange Bakkt has announced that financial industry veteran Mike Blandina is joining the company as Chief Product Officer.
Launched in August 2018 by the Intercontinental Exchange (ICE), Bakkt is cryptocurrency platform that aims to bring digital assets to the mainstream and help unlock the potential of the technology. It has been working closely with the Commodity Futures Trading Commission (CFTC) to create a "seamless" global ecosystem for cryptocurrencies that would cover the spectrum from federally regulated markets and warehousing to merchant and consumer needs.
Blandina joins Bakkt with more than 25 years of experience in payments across product, engineering, strategy and operations. He was most recently with OneMarket, where he was CTO and led product & engineering. Previously, Blandina served as head of payments and credit engineering at PayPal and director of engineering for Google Wallet at Google. He joined Google following its acquisition of TxVia, a venture-backed FinTech startup where he was COO and a member of the Board. He also served as a member of the Money2020 advisory board.
As Bakkt's CPO, Blandina will lead Bakkt's efforts to converge a trusted ecosystem for digital assets with payments use cases.
"We are thrilled to have Mike as a leader on our team as we build an innovative platform for securing and transacting with digital assets," said Bakkt CEO Kelly Loeffler. "As we work through regulatory approvals, we are mindful that the infrastructure we are building has the potential to create more opportunities for digital assets to grow in relevance and trust?—?by being more secure, investible and useful."