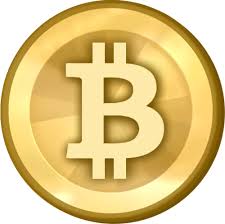 Bitcoin Holds at $2,500 level
br>
After a brief morning scare that saw one exchange posting price numbers reflecting a bitcoin crash, things were mostly quiet today. Bitcoin held steady on the $2,500 per single coin price level for the third straight day.
Ethereum reflected its continued growing pains, dipping down below $300 after rising as high as $314 on Thursday. It continues to be plagued by a lack of confidence in its scaling, as recent initial coin offerings using the platform have been sluggish.
Litecoin, Ripple XRP, and Monero were all down a fraction, with Dash up slightly to $181.
_______________________________________________________________________
TODAY'S 24-HOUR BITCOIN STATISTICS
Bitcoin market highlights for the 24 hours ending June 30, 2017 at 3:00 pm U.S. Eastern Time
The highest price seen was $2,690.65 on the Allcoin exchange at 3:18 pm yesterday. Allcoin saw $2,915,890 of bitcoin change hands.
The lowest price seen was $2,432.58 on Bittrex's exchange at 11:48 pm yesterday. Bittrex's 24 hour volume was $3,353,560.
The average price on the surveyed exchanges, as weighed by volume, was $2,518.04.
Volatility was lower than average, with our index coming in at 41.7. A higher number indicates greater price volatility with 50 describing an average day.
These statistics were consolidated from 16 different exchanges. It includes only USD/BTC trades and only on those exchanges that had at least 1% of the total volume of USD/BTC trades during the measurement period.