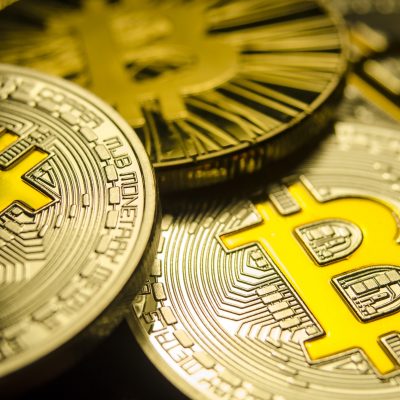 Bitcoin Will Boom Again In 2019
br>
Bitcoin has confirmed that the daily number of transactions on its blockchain is approaching the highs seen during the bull run of 2017. Volume peaked at 490,644 transactions as bitcoin became the media darling towards the end of 2017, causing its price to push close to the $20,000 mark. Bearish conditions gripped the market last year and more than 70% of its market cap was wiped out, but we have seen a strong recovery in 2019 thus far. The total cryptocurrency market has grown by 34% since January 1 and bitcoin has led the charge, leaving many analysts bullish on its chances of success for the rest of the year.
There will always be ups and downs in the crypto market as bears and bulls wage war, while the market cap of coins like bitcoin and Ripple will constantly fluctuate. But the key metric for many blockchain enthusiasts is transaction volumes, and several days in April have seen more than 400,000 bitcoin transactions. This shows the public is embracing the new technology, and software developers must take some credit for making cryptocurrencies much easier to use.
The number of retailers accepting bitcoin and other coins continues to rise. Sports betting companies like sportsbetting.ag are accepting crypto transactions because bettors love the speed, ease of use and anonymity it offers. That shows just how prevalent these cryptocurrencies could become, as peer-to-peer transactions cut out the middleman, reduce fees and make things quicker, simpler and cheaper.
Nike is the latest company to dive into the crypto space. The sportswear brand has applied to the U.S. Patent Office to trademark a new product called "crypto kicks." A recent filing reads: "Online, non-downloadable computer software for use as a cryptocurrency wallet; a website featuring technology that enables users to mine, earn, purchase, receive by any other means, store and transfer blockchain-based tokens, coins, cryptocurrencies and other crypto assets."
Fans of cryptocurrencies and the blockchain technology underpinning them will be delighted to see major firms embracing the trend, as it points to the market's potential longevity. Microsoft, Subway and Expedia are just some of the firms that have accepted crypto and you can buy software, electronics, food, flight tickets and even real estate with it. It is a global phenomenon and Japan's biggest railway company is now exploring the idea of adding cryptocurrency payment options for its users. This would see millions of commuters pay for transportation without using fiat currencies, and that would lead to a significant spike in overall global transaction volumes. The JR Group is looking at setting up cryptocurrency payment options through a partnership with a major bank and launching an exchange.
In countries like Venezuela, which is plagued by hyperinflation, bitcoin has become a lifeline for many people. Anyone used to dollars, euros, pounds or yuan finds bitcoin to be a volatile currency due to the sharp fluctuations it experiences. But compared to the Venezuelan bolivar it is a model of stability. Countries like Argentina are also experiencing rampant inflation and crypto will become even more attractive going forwards. It continues to appeal to increasing numbers of people in both prosperous and struggling economies, and that could well send the market valuation of bitcoin, Ethereum, Ripple, Bitcoin Cash, Litecoin and co soaring.
Many feel like bitcoin can reach $14,000 again by the end of the year, and it has a chance of eventually surging past its peak of almost $20,000. Ethereum and various other coins have also increased substantially in price this year, but the most important trend is that more people are using cryptocurrencies more regularly and that spells great news for anyone invested in this market.