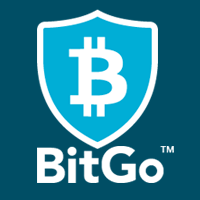 BitGo announces a new stamp of approval in Bitcoin transactions
br>
On Tuesday, June 30, BitGo announced its Verified by BitGo proof-of-solvency service.
"BitGo's mission is to help make the bitcoin ecosystem more secure, and we're now excited to be taking the next major step in that direction," said BitGo CTO and co-founder Ben Davenport.
ChangeTip, the popular service for sending 'tips' via social media, email or text message to express appreciation for quality internet content or services, will use Verified by BitGo to allow customers to easily demonstrate solvency of their accounts, enhancing trust and confidence in the service.
Nick Sullivan, ChangeTip CEO, added "Building trust is critical to expanding our user base within the bitcoin community and beyond, and using BitGo to demonstrate our Proof of Reserves goes a long way to achieving it"
BitGo's Verified by BitGo product provides a real-time view of bitcoin assets, quickly and easily assuring customers and partners of adequate funds.
BitGo is a bitcoin security and multi-sig technology provider.
.