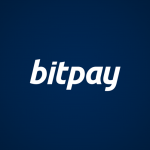 BitPay announces partnership with Bloq
br>
BitPay announced a new partnership with blockchain technology provider Bloq.
"Through this partnership, Bloq will be offering Bitcore in its BloqEnterprise product offering. Companies using Bitcore with BloqEnterprise will get all of the functionality of Bitcoin and a full Bitcoin node along with native utilities and intuitive Node.js libraries for extending that functionality," said BitPay.
It further said that services using Bitcore will be able to make direct function calls to the bitcoin blockchain or create new blockchain-based services for everything – from trustlessly timestamping digital contracts to creating digital assets and tokens.
BitPay is a bitcoin payment processor.