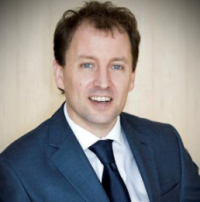 Blockchain and Cryptocurrency – Its Future in China
br>
More than 90 different cryptocurrency exchanges and about 85 ICOs have closed in China in the past 12 months. Where is China headed?
The answers to that question are best answered in the light of the Chinese government's 2-pronged efforts: first, to protect the integrity of the yuan while devaluing against the USD and, secondly, to curtail capital flight from out of the country. Cryptocurrencies in their raw form challenge the stature of inflationary fiat currencies and encourage capital flight from fiat to crypto.
China is looking to head towards an embracing of blockchain development but without the cryptocurrency elements. This way, they can harness blockchain so that it services the existing digital infrastructure. China may also be trying to strip out the decentralizing components of blockchain so we await how successfully their centralized blockchains turn out.
It explains why the Chinese government has banned cryptocurrency trading and discussion fora about cryptocurrencies but, at the same time, promoting the development of non-currency functions of the blockchain. Several Chinese institutions are promoting blockchain with the People's Bank of China as the spearhead.
In February, the PBoC moved to block all onshore and offshore web platforms that traded cryptocurrencies and ICO tokens. It also tightened its regulations on both domestic and institutional investors' participation in overseas transactions of ICOs and virtual currencies.
However, it has supported a blockchain-based trade finance platform to streamline interbank payments and assist small- and medium-sized businesses to get access to a wider range of financing tools. This summer, it filed a patent to develop a digital wallet to help users trace their transaction histories as part of a broader move to launch a centralized digital currency issuance registration agency.
The Communist Party's website published a primer on blockchain technology that discusses its features, use cases and challenges. But it is aimed at officials, not the public. China's Supreme People's Court released new rules stating that blockchain technology is an approved method for storing and authenticating digital evidence as part of a new generation of internet courts.
The Bank of China, not to be confused with the PBoC, revealed plans to invest nearly 500 billion yuan in the development of fintech, IoT (Internet of Things) and blockchain technology. This innovating spirit has reached the Ministry of Industry and Information Technology (MIIT) which is establishing a blockchain lab that will develop DLT systems.
So, you asked us where China is headed. It looks to us that China has a genuine desire to grasp blockchain technology, but to run it as a client for key features of its internal digital economy e.g. centralized digital currency, interbank finance, digital evidence. We note the paucity of decentralization in these use cases. China's approach is consistent with its determined effort to steer blockchain away from the kind of currency applications that can result in capital escaping China's financial systems.