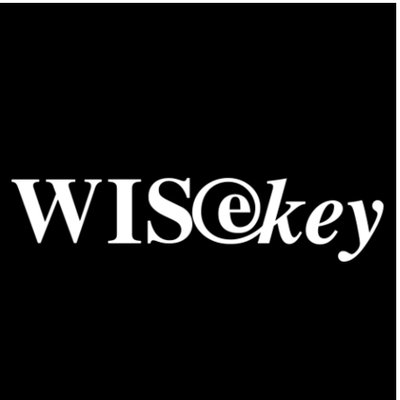 Blockchain Cybersecurity Firm WISeKey Announces Joint Venture With Saudi Advanced Technologies
br>
Swiss cybersecurity firm WISeKey International Holdings has teamed with Saudi Advanced Technologies (SAT) to expand cybersecurity, blockchain and Internet of Things (IoT) offerings in the Middle East.
WISeKey is a global cybersecurity company currently deploying large scale digital identity ecosystems for people and objects using blockchain, artificial intelligence (AI) and IoT. The company's cryptographic tool, called Root of Trust (RoT), serves as a common trust anchor to ensure the integrity of online transactions among objects and between objects and people.
SAT, a wholly owned company of electric power supply and telecommunication firm E.A Juffali & Brothers, provides cybersecurity and datacenter group solutions. The firm combines value-added technology with predictive market intelligence to boost business growth in a shifting landscape.
Under the agreement, the two firms will establsih WISeKey Arabia, a joint venture in the form of a Limited Liability Company in the Kingdom of Saudi Arabia. The joint venture will implement the strategy for the development of cybersecurity and IoT market in Saudi Arabia, with the objective of expanding WISeKey's presence in the Middle East. The goal of the new company is to establish a market foothold with credible in-country leaders to maximize near-term revenue, while at the same time create significant market opportunities in sectors such as retail, financial transaction, automotive, smart cities, consumer products, healthcare, smart cards, industrial, transportation, and IT infrastructure.
"The joint venture will deliver an end-to-end solution to the Juffali ecosystem of companies across the country," said Carlos Moreira, Founder and CEO of WISeKey. "I am very much looking forward to collaborating with Khaled Juffali, the Chairman of E.A. Juffali & Brothers, and I am confident that we will continue to experience significant technological accomplishments in the region."
WISeKey Arabia will also open a Blockchain Center of Excellence (BCOE) in Saudi Arabia that will be connected to a network of BCOEs in India, Canada, China, Buenos Aires, Malaysia, Mauritius and Rwanda. The agreement also foresees the creation of additional centers in the MEA region, including two in Saudi Arabia.
"The Saudi Blockchain Center of Excellence will coordinate with other centers and blockchain ecosystems around the world, allowing all partners to fully benefit from shared experiences and resources," WISeKey said. "Each Blockchain Center of Excellence is expected to develop a particular expertise that can be shared among all centers. For example, the Blockchain Center of Excellence in Buenos Aires will spearhead the development of particular platforms and applications to fight counterfeiting, illicit trade and corruption, while the Geneva Blockchain Center of Excellence will focus on Fintech, particularly digital private banking and commodity trading applications."