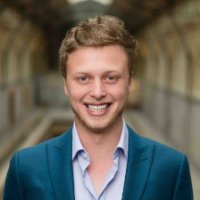 Blockchain Firm Cypherium Adds Jeremy Gardner, Emin Gun Sirer As Advisors
br>
Blockchain firm Cypherium the first to solve governance disputes by using proof-of-work, has added Jeremy Gardner and Emin Gün Sirer to its advisory board.
Gardner is the co-founder of Augur and the Blockchain Education Network and speaks on cryptocurrency adoption around the world. Gün Sirer is a professor at Cornell University and co-director of the Initiative for CryptoCurrencies and Contracts (IC3).  Both will guide Cypherium's team, which comes from Amazon, Google, Microsoft, and Tencent, as they develop a secure, permissionless blockchain.
"We are focused on attracting top advisors that can add the most value to Cypherium, and Emin and Jeremy are seasoned thought leaders in the cryptocurrency space," said Sky Guo, Co-founder of Cypherium. "Emin's deep academic background in secure operating systems and Jeremy's first-hand knowledge in running cryptocurrency-centered companies will guide Cypherium as we execute on our roadmap."
"With its incredibly fast network, Cypherium solves a real problem the cryptocurrency community faces today," said Gardner. "By removing the scalability obstacle, I anticipate we'll see faster blockchain adoption and the application of new use cases across the globe."
Cypherium enables fast transaction speeds while maintaining the permissionless state and security of bitcoin's blockchain, and is the first to solve governance disputes using proof-of-work and Byzantine fault tolerance consensus.
Cypherium uses its cypher token CPH to execute secured transactions on the blockchain. Cypherium plans a public token sale in early 2018.