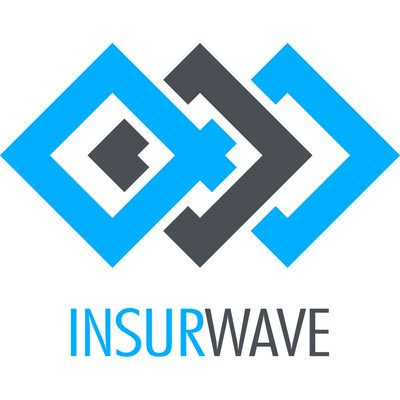 Blockchain Firm Insurwave Signs Agreement With China's Zhuhai Port Holdings
br>
Blockchain firm Insurwave has partnered with China-based Zhuhai Port Holdings to collaborate on shipping logistics and marine insurance to promote frictionless trade using blockchain technology.
Insurwave, the result of a joint venture between EY and Guardtime, is a blockchain platform to support marine hull insurance. It leverages blockchain and distributed ledger technologies, Microsoft Azure infrastructure, and ACORD data standards to allow each party in the shipping insurance ecosystem to use a blockchain platform that would record shipment information and automate insurance transactions when needed.
Founded in 2008, Zhuhai Port Holdings, through its subsidiaries, engages in the construction, management, and operation of ports in China. It also develops port adjacent land and other infrastructure facilities, provides shipping agency and forwarding agent, tally and customs clearance, shipping, and industrial manufacturing services, and supplies power.
The two firms signed a memorandum of understanding (MoU) that focuses on the link between marine insurance blockchain technology and port logistics, identifying a strategic cooperation in the marine economy of the Greater Bay Area, which can lead to more efficient and effective global trade conditions.
"Combining the knowledge from Insurwave with Zhuhai Port Holdings' experience in port logistics, we're pleased to establish a joint initiative for identifying blockchain's applications in cross-border financial services, logistics and trade," said Shaun Crawford, EY Global Vice Chair for Industry. "Insurwave was developed a year ago to transform how businesses manage risk across their organization and how they work with brokers and (re)insurers. Our hope is this is another step in the right direction and will have the same impact on international trade and port logistics. This agreement comes at a great time and we look forward to supporting the Greater Bay Area plan and the Belt and Road initiative."
"Both parties have a common interest and by leveraging our core strengths we're able to seize the opportunities of the Belt and Road initiative, the opening of the Hong-Kong-Zhuhai-Macao Bridge and the Greater Bay Area to promote the connection between marine insurance blockchain technology and global port logistics," said Botao Liu, Strategic Development Center General Manager of Zhuhai Port Holdings.