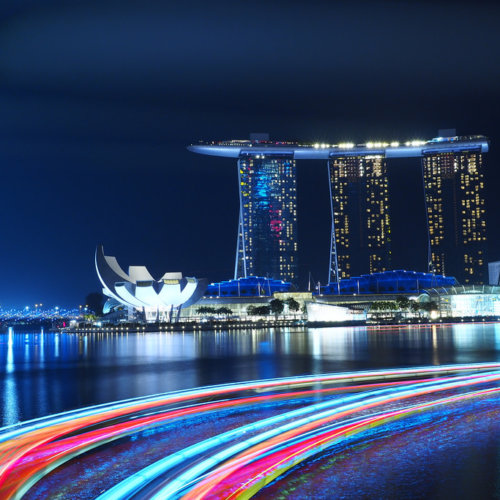 Blockchain Firm Perlin, ICC To Establish Center Of Future Trade In Singapore
br>
Distributed ledger firm Perlin and the International Chamber of Commerce (ICC) will be establishing a Center of Future Trade (CoFT) in Singapore.
Perlin and ICC will be working with Enterprise Singapore, the government agency that drives the growth of Singapore as a hub for global trading, to coordinate and drive commercial adoption of leading-edge blockchain technology by major commodity players. The CoFT will be established to help companies transition from existing paper-based systems to digital blockchain platforms, which are significantly cheaper, faster, more secure and efficient.
Satvinder Singh, Assistant CEO of Enterprise Singapore, said that the CoFT capitalizes on the country's strengths as a leading trading hub, its skilled talent pool, and strong connectivity to the rest of the world.
"Enterprise Singapore is pleased to see the ICC and Perlin working together on the CoFT, which embraces the use of innovation and technology as drivers of transformation for the commodities trading sector," Singh said. "With CoFT, Singapore-based international trading companies will have more opportunities to test and develop strategies and new technologies that will put them in good stead to succeed in the ever-evolving trading industry."
Perlin will provide its solutions to the CoFT, including Perlin Clarify, which provides full value chain traceability, Perlin Certify, which enables product authentication as a powerful anti-counterfeiting measure to attack global black markets for counterfeit goods, and the Wavelet Protocol, a protocol that enables an "ultra-fast directed-acyclic-graph (DAG) distributed ledger capable of over 10,000 transactions per second."
"Perlin is proud of securing strategic and financial support from Enterprise Singapore to help move trading and commodities businesses away from paper-based systems to modern blockchain, distributed digital platforms like Wavelet, Clarify, Certify and smart contracts in trade finance," said Dorjee Sun, CEO of Perlin, "As a thriving hub for global trade and a vital gateway to Asia, Perlin is in Singapore as a key strategic base for deploying powerful new blockchain applications to power the future of trade."
ICC, the largest, most representative business organization in the world with more than 45 million member businesses in over 130 countries, will also actively support the CoFT by connecting its members to the platform.
"As the world's largest business organization representing 45 million companies and more than 1.2 billion employees globally, ICC is uniquely positioned to effectively encourage the uptake of blockchain-based technologies at scale." said John Denton AO, Secretary General of the ICC, "Through our collaboration with Perlin, we aim to create opportunities for our members to tap into blockchain's tremendous potential in areas such as supply chain traceability, trade finance and anti-counterfeiting."