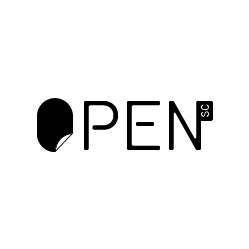 Blockchain Food Provenance Platform OpenSC Raises $4M USD In Seed Funding
br>
Blockchain food provenance platform OpenSC has raised $4 million in seed funding from strategic impact investors.
OpenSC is an impact venture developed in partnership by the World Wide Fund for Nature Australia (WWF-Australia) and BCG Digital Ventures (BCGDV), the global corporate venture, investment, and incubation arm of Boston Consulting Group. OpenSC uses advanced technology to enable more sustainable, ethical, and profitable supply chains. The OpenSC platform enables businesses and consumers to verify claims about sustainable and ethical production using data science and machine learning; trace products throughout supply chains using IoT and blockchain; and share information with consumers to promote purchasing of more responsible products.
OpenSC said in a press release that the funds will be used to further the development of its digital platform.
"We're on a mission to help producers, retailers, and consumers choose products that are good for the planet and good for workers," said Markus Mutz, incoming CEO of OpenSC and a director with BCG Digital Ventures. "We've reached a point where technology has evolved and can be harnessed to create a whole new level of transparency and re-build trust. At OpenSC, we believe this will revolutionise the way we humans consume and, therefore, the way that we humans produce."
Dermot O'Gorman, CEO of WWF-Australia, said that the OpenSC platform will give companies and consumers a new level of visibility into supply chains.
"Enabled by data and insights, companies will be able to make responsible sourcing decisions that support producers who respect human rights and use environmentally sound practices," O'Gorman said. "And consumers will be empowered with trustworthy, tamper-proof information about the individual products they are buying."
The funding came after OpenSC announced a successful international pilot with Austral Fisheries, one of the world's largest seafood companies. OpenSC helps Austral track the fishing process of its Patagonian Toothfish.
OpenSC also has recently announced a collaboration with Nestlé to trace milk products from farms in New Zealand to consumers in the Middle East, and, later, to track palm oil sourced in the Americas.