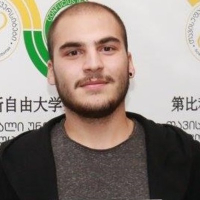 Blockchain in Cameroon
br>
There is no doubt that blockchain is not a new innovation, and requires no introduction to a digital age financial specialist. Very few innovations have prevailed with regards to catching the imagination and enthusiasm of individuals, yet blockchain has. A lot of people can quickly relate bitcoin to blockchain, which has been the most popular aspect of all standard cryptocurrencies,  has been one currency in the blockchain that is very successful and has also been successful in making new tycoons since 2017. However, Bitcoin is only one out of the many standards of the blockchain application. There are numerous different areas that can massively profit from blockchain innovation. Organizations, specifically, could exploit this innovation to reduce their expenses and increase responsibility. 
Throughout supply chains worldwide, medical care, financial services, government, and numerous different ventures, inventors are researching approaches to utilize the blockchain to take over and change conventional business models. Many leaders in the industry have accomplished huge business benefits, including more accountability, upgraded security, transparency, improved traceability, sped transactions, and decreased expenses.
 In Cameroon, blockchain is not as popular as it is in many other countries, yet one can't say that technology is not making waves in the country. Blockchain is widely talked about on the internet and on many other platforms, and it is very difficult for an individual to not have heard about it. However, the innovation is gaining popularity in Cameroon, and a lot of the country's residents are joining in on the bandwagon, mostly in the financial sector, cryptocurrencies. At least four out of ten people in the streets of urban areas in Cameroon have heard about Bitcoin, which is one of the most successful cryptocurrencies on the blockchain, and many of these individuals are currently already involved in crypto exchanges. The growing need for speedy financial transactions in the country and the benefits that come with using cryptocurrencies has led to an increase in the number of people using blockchain's bitcoin and other cryptocurrencies.
Before bitcoin gained its popularity in the region, the Cameroon government had earlier tried working on a new cryptocurrency, called Trestwith, that was supposed to work like bitcoin in 2015. The blockchain was introduced in the country by an Indian company called Trestor. Because of the rising awareness of Cameroonians about blockchain technology and bitcoins, a lot of new investors are getting into the field. 
The Ambazonians create their own cryptocurrency.
The Ambazonians are the English-speaking regions of Cameroon who have, for the past five years, decided to separate from Cameroon's Republic and create their own country due to unfair treatment of the Anglophones and marginalization. It is no news that the Anglophone Crisis in Cameroon has gained a worldwide audience. With all Cameroonians abroad coming out in their numbers and protesting against the Biya regime. This was heightened when the state created its own flag, Anthem, and even its own blockchain cryptocurrency. The currency known as the Amba Coin came as an increasing difficulty of people in the region to do financial transactions without government interference or many restrictions. In fact, a lot of the separatist leaders were arrested on these grounds and are still in jail to date. Thus the Amba Coin came in as a saving grace for the people to do their financial transactions and go about their activities without attracting the attention of the administration.
On 24 December 2018, about 1 million bonds were created for the currency on presale, and about 20,082 of the cryptocurrency were purchased. The price of each coin was set at 140 FCFA.  Cameroon local currency, which is an equivalent of 25 cents, backed by the nation's natural resources, since these regions are massively endowed with minerals and natural resources. This digital currency was designed and released by a group of anonymous Anglophone separatist researchers, programmers, and technocrats. This group of Ambazonians have remained anonymous since its creation and is still trying to establish a good reputation for the Amba Coin. Consequently, a lot of Ambazonian patriots are beginning to support the currency, as well as the separatist leaders.
With the Cameroon Blockchain Business Council supporting businesses and individuals with knowledge about blockchain, the technology is quickly becoming mainstream in the country, and Sub-Saharan Africa as a whole.