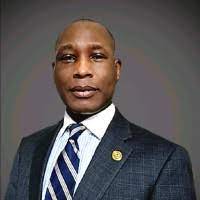 Blockchain Intelligence Group Names Kenneth A. Goodwin as Director of Regulatory and Institutional Affairs
br>
Blockchain Intelligence Group has appointed Kenneth A. Goodwin, Jr. as the Director of Regulatory and Institutional Affairs.
Blockchain Intelligence Group builds technology to power compliance and intelligence for the crypto future. Banks and crypto companies depend on their technology to monitor risk from crypto transactions. Blockchain Intelligence Group is trusted globally by banks, crypto companies, law enforcement, fintechs, regtechs and governments.
Goodwin brings extensive experience in global banking and capital markets to bear in his new role at Blockchain Intelligence Group, having achieved results throughout his career in venture capital, digital transformation, big data, innovation and technology, and risk management. Goodwin advises and works closely with lines of business in DevOps, RevOps, and open-source intelligence (OSINT) to help the company achieve strategic and operational objectives.
"Kenneth Goodwin's expertise in blockchain, capital markets, financial technology, and intelligence is nothing short of exceptional," said Lance Morginn, president of Blockchain Intelligence Group. "Kenneth Goodwin is a rare professional with his ability to deliver high-level guidance on compliance and regulatory matters while identifying and mitigating regulatory risks for our lines of business to advance our organization's goals."
Goodwin served as the General Managing Partner and Founder at Jeanensis, an award-winning capital markets advisory and digital asset management firm, and holds multiple board member positions at Zen Health Technologies, Aphid, BankWyse, Ownet, and Lucidefi. He graduated from Temple University where he earned his MBA in Finance, in addition to his education at Johnson C. Smith University and Oberlin University.
"I am thrilled to help drive Blockchain Intelligence Group's continued success serving global institutions, financial institutions, law enforcement, cryptocurrency companies, and financial investigations," said Goodwin. "I look forward to working to help Blockchain Intelligence Group lead on regulatory developments arising from digital asset policy legislative actions and compliance obligations proposed by regulators."