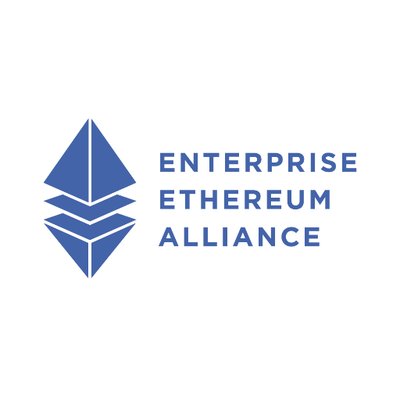 Blockchain-Neutral Token Taxonomy Initiative Launched By Enterprise Ethereum Alliance
br>
The Enterprise Ethereum Alliance (EEA) is launching a new initiative to better understand how token use and implementation can occur interchangeably across all blockchain platforms.
EEA is a blockchain initiative formed in February 2017 by JP Morgan, Santander, and a number of other founders. The alliance is seeking to evolve ethereum so that it can serve as an enterprise-grade technology. Its global community of members is made up of leaders, adopters, innovators, developers, and businesses who collaborate to create an open, decentralized web for the benefit of everyone.
The purpose of the new "blockchain-neutral" project, dubbed Token Taxonomy Initiative, is to clearly define a token in non-technical and cross-industry terms using real-world, everyday analogies so that anyone can understand them. It will define a standard taxonomy and accelerate its adoption by making it easier for all to create tokens to serve their respective business use cases.
The Token Taxonomy Initiative will be headed by Marley Gray, EEA board Member and principal architect at Microsoft. Members of the initiative include Accenture, Banco Santander, Blockchain Research Institute, Clearmatics, ConsenSys, Digital Asset, EY, IBM, ING, Intel, J.P. Morgan, Komgo, Microsoft, R3, and Web3 Labs, among others. Their mission will be to develop a clear definition and scope of the token concept, including use cases, taxonomy and terminology, and a specification. The Initiative's work will be independent of the ongoing EEA standards work.
EEA Executive Director Ron Resnick said that standardizing tokens to work anywhere could hold the key to one of the greatest economic opportunities in modern history.
"Just like standards that led to the rise of e-commerce on the Internet, applying standards to tokenization will enable the enterprise to use tokens to serve as, or provide access to, a set of goods, financial assets, securities, services, value or content through enterprise blockchain applications," Resnick said.
Gray said that as blockchain adoption accelerates, it's important to work together to develop a common understanding of the token model, provide a common set of definitions, and assure interoperability through best practices and standards.
"With a standardized global approach, the Token Taxonomy Initiative will form the foundation of critical standards in tokenization that could streamline the way entire industries and ecosystems work on a blockchain," said Gray.