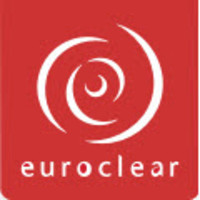 Blockchain Pilot For Euro Commercial Paper Planned By Euroclear, EIB, Santander and EY
br>
Belgium-based settlement provider Euroclear is developing an end-to-end blockchain solution for the issuance and settlement of European Commercial Paper (ECP).
The blockchain solution will reportedly reduce time-consuming bilateral processing between multiple market participants, and will provide one efficient consolidated hub for the issuing of ECP with DVP settlement by Euroclear. The solution is expected to bring full transparency and traceability of ECP issuance related activities, reduce operational costs, true time optimization and make ECP same day issuance, a new market standard.
In a press release, Euroclear said that it worked with the European Investment Bank (EIB), Banco Santander, and EY on the project, and successfully completed a proof-of-value study.
"We are delighted to have completed this proof of value with our partners and excited by the innovation opportunities it creates," said Edwin De Pauw, Head of Data Services and Innovation at Euroclear. "Our ambition is to deploy an efficient blockchain powered solution that supports further growth of intra-day issuance for ECP markets."
John Whelan, Head of Digital Investment Banking at Banco Santander, said that the proof of value further validates the potential impact of blockchain technology on the securities issuance process, where there is a huge opportunity to introduce efficiencies, reduce time-to-market and improve the experience for issuers and investors.
Based on the success of the initiative, Euroclear intends to move on to pilot phase soon and will invite interested institutions to participate.
"Following EY winning the EIB Blockchain Challenge, we are pleased to validate our solution on a larger scale," said Angel Pavlov, Senior Manager, EY and designer of this solution. "Further development of this innovative blockchain case is in line with our commitment to consistently bring more value to the business through innovation."