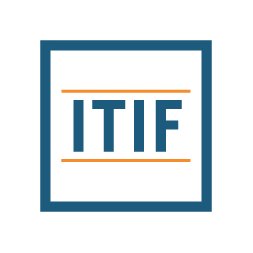 Blockchain Regulation Guidelines For Policy Makers Published By Think Tank ITIF
br>
The Information Technology and Innovation Foundation (ITIF) has published a new report that offers a practical guide for policymakers to understand blockchain technology and support blockchain innovation.
ITIF, a US nonprofit public policy think tank, focuses on public policies that spur technology innovation. Its stated mission is to promote new ways of thinking about technology-driven productivity, competitiveness and globalization.
In a new report, titled "A Policymaker's Guide to Blockchain," the foundation explained how blockchain works, reviewed its applications, explored policy barriers to deployment, and outlined a set of principles to advance the technology.
"Blockchain is a powerful technology that creates a distributed digital ledger — a database — that allows multiple parties to engage in transactions with one another without a trusted intermediary," ITIF said. "As a result, blockchain is having a significant impact on many different industries, from improving transparency in supply chains to enabling new methods of startup financing."
According to the foundation, policymakers should accelerate the adoption of blockchain by promoting government use of the technology and modernizing regulations to ensure policy does not hold back positive uses of the technology.
The report offers ten principles to guide policymakers as they approach this task:
Ensure technology neutrality
Actively support blockchain adoption and deployment in the public sector
Support blockchain research and development
Promote legal certainty for blockchain applications
Set rules for blockchains at the national level
Create a flexible regulatory environment that enables experimentation
Use targeted regulatory enforcement to incentivize companies to protect consumers
Avoid laws and regulations that prevent the use of blockchain technology
Promote data interoperability for blockchain applications
Work to establish international harmonization of blockchain regulations across sectors
"Blockchain creates many opportunities to boost productivity, open new markets, and disrupt legacy business models across a variety of sectors." said ITIF Senior Policy Analyst Alan McQuinn, co-author of the report. "Policymakers should actively support the development and deployment of blockchain technology."
"Blockchain is moving from hype to reality. Given the potential magnitude of its impact, policymakers need to understand how it works and why it matters," said ITIF Vice President Daniel Castro, co-author of the report. "Many regulations, from tax policy to data protection, will have an impact on blockchain adoption. If policymakers do not have a firm grasp on the technology, they will be unable to facilitate the continued roll out of blockchain in the public and private sectors."