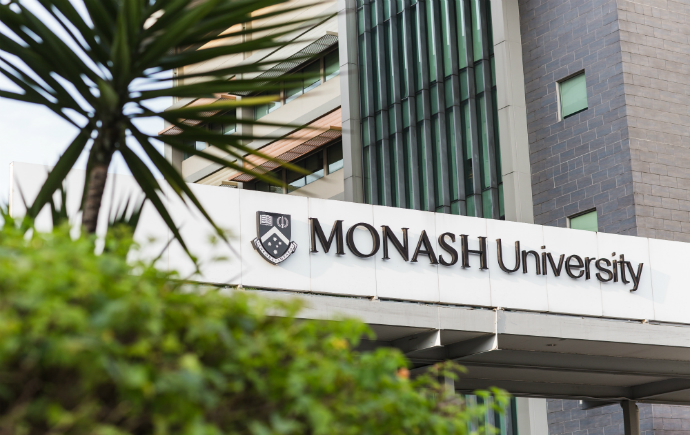 Blockchain Research Center Established By Australia's Monash University
br>
Australia's Monash University has established a research center dedicated to blockchain aimed at discovering possible ways of applying the new technology across several fields outside IT.
Local news outlet ZDNet reported that the new blockchain research center, called the Monash Blockchain Technology Centre (MBTC), will be headed up by Monash University associate professor Joseph Liu as director, who said that the creation of the MBTC comes off the back of a blockchain research lab that already exists within the university's faculty of IT.
"We have a blockchain research lab that was established two years ago. But the research lab is just an internal research lab within the IT faculty, and we found that blockchain is not just restricted to IT," Liu said. "This technology can be applied to many disciplines such as digital health, smart energy, supply chain, or fintech. That's why we want to create a cross interdisciplinary platform at the university level, not just a faculty level."
In 2017, the university partnered with asset management company Collinstar Capital to develop a blockchain cryptocurrency, called Hcash. The main mechanism behind Hcash is a distributed ledger that connects block-based and blockless-based Directed Acyclic Graph (DAG) systems, allowing ledger assets and information to be transferred between multiple cryptocurrencies. According to Liu, the new blockchain research center will use the learnings from that to apply the technology elsewhere.
"The IT faculty will now work with affiliate members from other faculties including engineering, law, medicine, and business, as well as international partners such as Shanghai Jiao Tong University and CollinStar Capital to look at ways in which blockchain technology can be applied," Liu said.
Liu said that one of the initial areas that the blockchain research center will explore is food provenance.
"Because Australia is a food exporting country from beef, honey, wine … to other countries such as China, the customer in China wants to make sure the food is really coming from Australia and it's not fake," Liu said. "We can pull this data collected from the farm, the suppliers, logistics, the courier from Melbourne to Shanghai … into the blockchain system, so that the customer in China can track easily that this beef is really coming from Melbourne. Because of the properties of blockchain, this data cannot be modified when it's delivered, so they have confidence to pay a higher price to get a real food product from Australia."