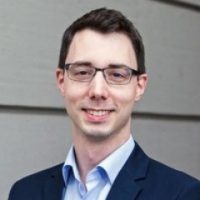 Blockchain Solutions: How They Can Be Packaged For The Masses
br>
As blockchain becomes increasingly commonplace and more and more people realize how digital currencies and smart contract technology can be applied to existing industries, the legal framework and means for its distribution among the masses will need to be agreed.
At EZYcount, we see Token-as-a-Licence (TaaL) as a means to ensure multiple parties can use our accountancy software and buy tokens over the Ardor blockchain. Through software licensing, individuals can buy tokens that can carry out different aspects of their business accountancy, whether it be invoicing or submission of tax returns, depending on the task involved a set number of tokens will be used.
What is software licensing?
A software license is a legal instrument (usually by way of contract law, with or without printed material) governing the use or redistribution of software. The software license usually answers questions such as:
Where and how often can you install the program?
Can you copy, modify, or redistribute it?
Can you look at the underlying source code?
To activate a software product usually a license key needs to be entered to turn on the full set of features available in a software package.
Volume Licensing
Volume licensing agreements are usually made available by most major vendors in the commercial, government and education sectors, allowing organisations the opportunity to streamline their software purchasing, negotiate discounts, simplify software deployments, achieve management economies and easily maintain a software asset management program to ensure software compliance.
Application of licensing tokens
Often companies provide software for heavy industrial manufacturing, and allow customers to purchase its different applications through tokens, akin to buying a prepaid cell phone card.
After you have purchased tokens from a set company, you could use them to license any of its products. So if the engineering suite required 50 tokens per user, and the plant manufacturing suite was worth 20 tokens per user, and the supply-chain app was worth, say, 10 tokens, you could divide that up in any combination you chose.
Token as a License
Opposed to traditional licensing, token based licensing gives you the ability to "reuse" the same licenses for different products and when the need arises. As tokens are sold or purchased on exchanges, the license can easily change hands, so more users can apply the software for a limited time. In a token environment, a product may:
Require a predefined amount of tokens
Consume a predefined amount of tokens
The concept of Tokens as a License is already taking place. Ethereum for instance, consumes ether tokens to perform different actions on the provided software. Because the consumed tokens are being transferred to miners, and because they carry value, we perceive ether as a currency rather than a license.
Token licensing could be considered as the most flexible method of licensing. Tokens available on exchanges can be regarded as a maintained "token pool" of cross user licenses enabling users' access to the right product at the right time. The users are able to obtain a license as long as sufficient unused tokens are available on the market. When someone stops using a product, he can choose to re-sell the tokens and make them available for someone else to utilize or hold the tokens for later use.
We see this model being very effective for businesses who have a wide portfolio of applications (invoicing, VAT, tax, expenses submissions etc.) where the usage patterns are difficult to predict due to changing revenue streams. Users may not be able to predict how much software to purchase at the beginning of the purchase cycle as the usage of apps may be dependent upon the challenges in a particular design.
From the perspective of the software vendor, it's also an effective way to fortress a market position against point-tool competitors. The token software license model makes it financially easy for the customer to utilize the entire portfolio of software, and not try to buy the best-of-breed for every part of a work flow.
Concurrent Token Licensing
When deployed as a token license, the software vendor, instead of creating a license key associated with a product, checks the amount of tokens on a user wallet which is then weighed toward the price list of the product. With the token licensing model used by EZYcount, the customer needs to purchase a certain number of tokens that enable the use of the software or a particular app.
Consumptive Token Licensing
Refers to a pure-play consumptive token, like a gumball machine, is a "use it up" model. In this model, when a product runs it checks out a certain number of tokens which are then consumed and no longer available to the user. The tokens may be burned (destroyed) or simply pass hands, either go back to the software provider (token issuer) or go to a third party providing a key service or action for the software provider. This type of software license model applies best when licensing software that is transaction-oriented, and the software vendor wants to charge based upon the total number of transactions.
Regulation
With the regulatory environment still not providing a clear framework in almost all jurisdictions, we can not say for certain how and if tokens can be regarded as means for flexible licensing of blockchain based software solutions.
Despite the uncertainty surrounding regulation of blockchain tokens, we view TaaL as fundamental to ensuring accountancy is automated, transparent, quick and simple to use for all small business owners. Through AI, the future of blockchain licensing will enable mass adoption and ensure simple tasks can be completed by individuals using tokens free from intermediaries deciding the value of assets or how much tax needs to be paid.