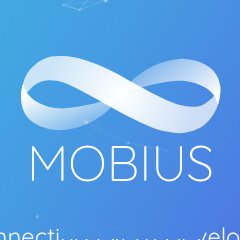 Blockchain Startup Mobius Network Raises $35M USD In ICO Pre-Sale
br>
Blockchain startup Mobius Network has raised $35 million in its initial coin offering (ICO) pre-sale. The public ICO will be held on January 18 and approximately 7.5 million MOBI tokens will be sold.
Mobius aims to integrate the old Internet with the new decentralized Internet of Value. The company is seeking to close the gap between the Internet world and blockchain through innovative and simple protocols that introduce new standards for cross-blockchain log-in, payment, governance, and oracles. It offers a range of products, including a free, universal API that allows non-blockchain developers to easily connect resources to smart contracts and the blockchain ecosystem.
The company said the pre-sale was oversubscribed by more than $10 million and more than 32,000 people registered to participate. Pre-sale participants included Mobius' advisors Jed McCaleb, Chandler Guo, and Jackson Palmer. Nirvana Capital also participated, whose portfolio includes early stage token purchases from five of the top 100 market cap tokens.
In the public ICO, the company said it will limit each potential buyer to 25,000 tokens to ensure a decentralized token distribution with as many people participating as possible. It will only accept Stellar Lumens (XML) as payment for MOBI tokens.
"We're extremely grateful for the tremendous amount of support we've received from the blockchain community around the world," said David Gobaud, CEO and co-founder of Mobius. "The token purchases will help us fulfill our mission of connecting the existing internet and billions of people and devices around the world to the transcendent abilities of blockchain technology."
"Mobius is the first ICO launching on Stellar and it will play a very big part in its ecosystem," said Alfred Jiang, managing partner of Nirvana Capital. "With their technology and talented team, I expect to see an exuberant 2018 with one of the most exciting ICOs of 2018."
Read more about this and other ICOs at BlockTribune's ICO Wiki

Mobius Network

| | |
| --- | --- |
| Symbol | MOBI |
| Start Date | Jan 18, 2018 |
| End Date | Feb 18, 2018 |
| Offering Type | N/A |
| Platform | Blockchain |
| Website | Website |
| Whitepaper | Whitepaper |