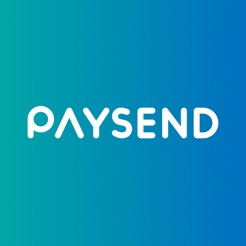 Blockchain Startup Rapid SD Acquired By Payments Platform Paysend
br>
Payments platform Paysend has acquired blockchain startup Rapid SD for an undisclosed amount.
PaySend is a UK FinTech company and payments disruptor that allows customers to quickly transfer funds while bypassing the traditional banking system, eliminating inefficiencies associated with slow delivery speed, high foreign exchange rates, and correspondent banks' fees. The service also allows customers based in Europe to transfer funds to any card overseas at a fixed price, using real exchange rates with no traditional fees.
Based in Australia, Rapid SD has focused on addressing the volatility of cryptocurrencies and shortage of liquidity on Stellar DEX, by creating a new global stablecoin, underpinned by some stable assets or basket of assets to create a greater level of stability. The startup consulted multiple ICOs, and have built numerous software projects using expertise in distributed ledger technologies (DLT) and Stellar Payment Protocol.
PaySend said that it acquired Rapid SD to extend its unique card to card payment and multi currency global account propositions. The acquisition will reportedly allow PaySend to include DLT technologies and the potential to store a stablecoin alongside traditional currencies on the Paysend accounts.
"The team behind Rapid SD has proven expertise and a solid reputation for launching outstanding products based on distributed ledger technologies," said Paysend CEO Ronald Millar.
The news came after Paysend launched its Pays XDR stablecoin, which is 100% backed by cash reserves and the reserves are matched in the exact proportion of the International Monetary Fund's Special Drawing Rights (XDR). The stablecoin, which was built on the Stellar network, will be available for Paysend's customers via its global account and in a specific Pays XDR wallet. The reserves supporting the currency will be independently audited and openly published.