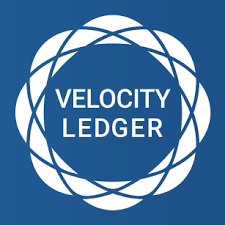 Blockchain Startup Velocity Ledger Receives ICO Approval From Bermuda's Ministry Of Finance
br>
The Ministry of Finance of Bermuda has approved the initial coin offering (ICO) of Velocity Ledger Holdings Limited (VLHL).
The money raised during the VL token sale will fund the operations of two VLHL subsidiaries – VL Financial and Velocity Ledger Technology Limited (VL Tech). VL Financial is currently engaged in the application process with the Bermuda Monetary Authority (BMA) to obtain the relevant licenses to operate. If approved, VL Financial would operate a digital asset exchange in Bermuda supporting asset backed investment and real estate tokens.
VL Tech is a private blockchain enabled platform for the generation of tokenized assets, secondary trading and settlement of trades. It is a comprehensive technology solution that operates as Software-as-a-Service (SAAS). Participants utilizing the technology will require token ownership.
"Bermuda has adopted pragmatic, non-restrictive frameworks for digital assets that provide regulatory certainty to market participants," said Shawn Sloves, CEO of Velocity Ledger. "Bermuda will be a focal point for blockchain initiatives globally."
The VL token sale was approved on March 22, 2019 and is expected to commence in the middle of April, through July of this year.
"Velocity Ledger represents the exact kind of company that Bermuda is pleased to attract," said Bermudan Premier David Burt. "They have a traditional finance industry pedigree and are building solutions for the institutional finance market. Their platform will showcase the potential of what Fintech and Bermuda have to offer. I am pleased that they have been granted a license to issue an ICO and will be proceeding to apply for a Digital Asset Business License. I look forward to them developing their business and creating jobs in Bermuda."