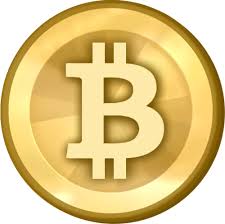 Bulls of Bitcoin Roar on Eve of Fork
br>
What, me worry?  That was the motto of bitcoin investors and Alfred E. Neuman on Friday, as single-coin prices were hovering in the $2,700 level. That's a remarkable show of confidence on the eve of Independence Day, as many exchanges finalized plans for the long-awaited fork.
What will happen as the clock strikes Aug. 1 and BIP91 and BIP148 activate is anyone's guess. Exchanges were putting out advisories ranging from moving your bitcoins (in case you wanted to get a share of the new Bitcoin Cash delivered to your wallet) or doing nothing.
What is certain is that bitcoin buying and selling will be halted on many exchanges as of the next few days, as the cryptocurrency world watches for signs of stability, volatility or trouble.
The Block Tribune Volatility Index, which measures trading movement in bitcoin, was at BTVI  56.1, indicating a slightly above-average day in pricing swings.
The bulls of bitcoin didn't extend their sentiments to other cryptocurrencies. At mid-day, ether went back under $200, sitting at the $194 level at mid-day. Litecoin was to the $40 level, Dash down at $185, Monero holding at $44, and Ripple XRP at $0.166244, down slightlyl
Other cryptocurrencies were also in a holding pattern. Ethereum was essentially flat, holding at the $202 level in the wake of the US Securities and Exchange decision to make initial coin offerings subject to its regulations; while Litecoin, Dash, Ripple XRP and Monerobarely moved from Wednesday's pricing levels.
_____________________________________________________
TODAY'S 24-HOUR BITCOIN STATISTICS
Bitcoin market highlights for the 24 hours ending July 28, 2017 at 3:00 pm U.S. Eastern Time
The highest price seen was $2,839.00 on the Kraken exchange at 8:00 am today. Kraken saw $25,533,800 of bitcoin change hands.
The lowest price seen was $2,541.90 on Bitfinex's exchange at 4:30 pm yesterday. Bitfinex's 24 hour volume was $136,565,000.
The average price on the surveyed exchanges, as weighed by volume, was $2,716.67.
Volatility was a bit above average, with the BlockTribune Volatility Index coming in at 56.1. A higher number indicates greater price volatility with 50 describing an average day.
These statistics were consolidated from 10 different exchanges. It includes only USD/BTC trades and only on those exchanges that had at least 1% of the total volume of USD/BTC trades during the measurement period.