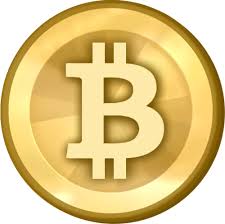 All Calm in the Crypto Markets To Start The Week
br>
A mostly quiet Monday for the cryptocurrency market saw legacy bitcoin (BTC) holding steady at the $4,300 single-coin price level at mid-day.
BTC had a strong run-up last week, hitting its all-time high, but then retraced those gains back to the $4,000 level. It has since rebounded and appears to be settling in for a holding pattern.
Ethereum was down slightly to $345, still deciding whether it will start heading up or back down. ETH has been trading in a range for some time and appears in no hurry to move. Similarly, Bitcoin Cash (BCC) is back in a holding pattern, albeit down today to the $600 level.
The big news on the weekend was the price explosion for Dash and Monero, as both rocketed to all-time highs.
By 5 p.m. on Saturday, Dash was just under the $400 single-coin mark, a nearly 27 percent gain. Rumors that Dash may be involved in a television venture with cryptocurrency proponent Max Keiser may have caused the rapid inflation from what was, for the last few months, a rather placid stock.
Similarly, Monero went soaring on the weekend, up nearly 30 percent to just under the $140 mark, another all-time high. The forthcoming debut of the cryptocurrency ona Korean exchange was cited by many observers for the price increase on a coin that normally trades in the $45-$50 range.
On Monday, both coins retreated slightly from those massive gains, with Dash at $357 and Monero at $138.
Litecoin is in a bit of a surge, breaking out to the $63 level, breaking out after months in the $45-$50 range.  Ripple XRP was at $0.220783, up about eight percent.
The Block Tribune Volatility Index, which measures price swings in bitcoin, sat at BTVI 45.1 today, indicating a slightly below-average volatility.
________________________________________________________________________________
TODAY'S 24-HOUR BITCOIN STATISTICS
Bitcoin market highlights for the 24 hours ending August 28, 2017 at 3:00 pm U.S. Eastern Time
The highest price seen was $4,480.45 on the LakeBTC exchange at 4:18 pm yesterday. LakeBTC saw $17,951,400 of bitcoin change hands.
The lowest price seen was $4,188.13 on Kraken's exchange at 12:30 am today. Kraken's 24 hour volume was $19,615,600.
The average price on the surveyed exchanges, as weighed by volume, was $4,308.26.
Volatility was a bit lower than average, with the BlockTribune Volatility Index coming in at 45.1. A higher number indicates greater price volatility with 50 describing an average day.
These statistics were consolidated from 9 different exchanges. It includes only USD/BTC trades and only on those exchanges that had at least 1% of the total volume of USD/BTC trades during the measurement period.