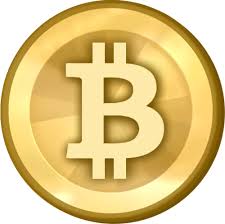 Calm Waters Continue for Bitcoin
br>
Another quiet day for bitcoin saw the single-coin price stay in the $2,700 range at mid-day. It was the second straight day of little change after months of volatility.
Other cryptocurrencies reflected a similar calming in the trading waters, although ethereum continued its downward slant after a recent run-up. At mid-day, ETH was sitting around $334.  Litecoin was up slightly, maintaining its recent run to near-record highs and sitting at mid-day at $48; Ripple's XRP and Monero were down slightly, while Dash was up marginally to around $186.
Recent developments clearly affected the market mood last week. Goldman Sachs issued a bearish report, saying bitcoin's price was "heavy" and predicted a retreat. Others look warily toward the coming Aug. 1 deadline for implementation of a fork by some bitcoin developers, a move that may split the coinage into two camps. And two cyber-attacks on digital exchanges, plus Coinbase's capacity problems, may have exacerbated fears.
Also on the horizon is the US Securities and Exchange Commission, which is weighing the appeal of the Winklevoss twins on their bit to establish a US exchange-traded fund. The SEC previously turned it down, but decided to reconsider
_______________________________________________________________________
TODAY'S 24-HOUR BITCOIN STATISTICS
Bitcoin market highlights for the 24 hours ending June 21, 2017 at 3:00 pm U.S. Eastern Time
The highest price seen was $2,999.00 on the BTCC exchange at 11:24 am today. BTCC saw $7,695,080 of bitcoin change hands.
The lowest price seen was $2,400.00 on BTCC's exchange at 12:18 am today. BTCC's 24 hour volume was $7,695,080.
The average price on the surveyed exchanges, as weighed by volume, was $2,718.05.
Volatility was a bit lower than average, with our index coming in at 43.1. A higher number indicates greater price volatility with 50 describing an average day.
These statistics were consolidated from 12 different exchanges. It includes only USD/BTC trades and only on those exchanges that had at least 1% of the total volume of USD/BTC trades during the measurement period.