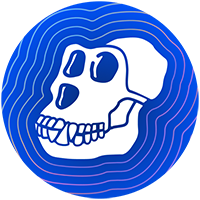 Coin Cloud Adds ApeCoin Token to Digital Currency Machine Network
br>
ApeCoin (APE), which airdropped one billion utility tokens last month, is now available at Coin Cloud's more than 5,000 bitcoin ATMs.
ApeCoin is one of the most highly anticipated utility tokens of the year, and is used for future web3 gaming and entertainment applications. It quickly became the most traded token among the top 100 Ethereum (ETH) wallets after the airdrop of one billion ApeCoins. Trading volume reached more than $9.2 billion within 24 hours of APE's release. The APE Foundation supports and serves as a steward for ApeCoin. APE acts as a decentralized protocol layer for metaverse initiatives.
Coin Cloud Network allows customers to buy and sell more than 40 other digital tokens and currencies with cash at over 5,000 locations across the U.S. and Brazil. The company constantly integrates the newest, exciting and popular digital currencies to its network.
APE joins bitcoin, Ethereum and more than 40 other digital currencies customers can buy and sell with cash.
"Our goal is to stay on top of the industry by integrating the newest, exciting, and popular digital currencies into our network. APE has feverishly gained traction in a very short period of time, and we are pleased to offer the token in more than 5,000 premier retail locations across the U.S. and Brazil," said Chris McAlary, CEO of Coin Cloud. "Not only do our DCMs provide consumers unique opportunities to conveniently buy and sell APE and 40 popular tokens with cash, but it adds to the ever-expanding list of competitive advantages our DCMs provide our retail partners."