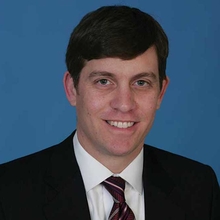 CoinFund Appoints Christopher Perkins As Managing Partner and President to Fuel Continued Growth
br>
New York-based blockchain investor CoinFund has announced the appointment of Christopher Perkins as Managing Partner and President of the firm.
Founded in 2015, CoinFund invests in venture and liquid opportunities within the blockchain sector with a focus on digital assets, decentralization technologies and key enabling infrastructure. The CoinFund team has studied and supported the development of the blockchain space from the inception of the first decentralized networks and brings together more than 30 years of experience in investing, engineering, law, and decentralized protocols.
Perkins, a combat veteran and co-founder of Veterans on Wall Street (VOWS), comes to CoinFund from Citi where he served as Global Co-Head of its Futures, Clearing and Foreign Exchange Prime Brokerage (FXPB) businesses.
As President, Perkins will work closely with institutional investors and staff to deliver enterprise scale to CoinFund by bridging the gap between cryptonative investing and traditional equities expertise. His world-class experience in navigating regulatory complexity to build industry-leading global businesses, knowledge of financial technologies and key leadership capabilities will fuel CoinFund's continued growth.
"Chris Perkins will play a key role in driving institutional scale to further position CoinFund as a major global investment manager at the intersection of crypto and traditional finance," Jake Brukhman, CoinFund's founder and chief executive officer, said in the statement. "Chris joining CoinFund is not only a major milestone for our firm, but is also indicative of a broader trend as Wall Street turns its attention to the opportunities within the blockchain-technology space."