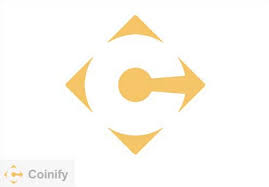 Coinify announces partnership with Bcash
br>
Coinify, the cryptocurrency based payment solution provider has announced a new strategic partnership with Bcash, the first Greek two-way Bitcoin ATM manufacturer.
With this strategic partnership, Bcash customers across Europe will be able to buy bitcoin quicker and easier than before. Coinify simplifies bitcoin buying via its new buy bitcoin interface and Bcash Greece Inc. completes the pioneer idea by providing the usability and the simplicity of their unique platform.
"Our company has been involved in a very friendly but at the same time competitive and fragile industry and we are glad that we found an ally in Coinify. As a team, Bcash Greece Inc. believes this can be the start of something revolutionary and at last Bitcoin can be embraced and used by a larger group of people. I believe that simplicity is the key to everything and Coinify just made it happen," said Bcash Director Pavlos Tsolaridis.
The companies explain that bitcoin buyers just need to follow a simple authentication procedure during the first card purchase, which will enable nearly instantaneous top ups in the subsequent card orders. They will soon also be able to make use of another option to buy bitcoins – directly via bank transfer.
"Since the introduction of capital controls in Greece, the demand for bitcoin has been growing steadily, pushing this decentralised blockchain-based currency more towards the mainstream. We trust that the partnership with Bcash will help making bitcoin acquisition faster, easier and ultimately more convenient not only for the Greek, but also other european Bcash users," said Coinify CEO and co-founder Mark Højgaard.