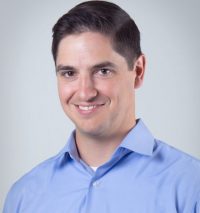 Consensus 2019: A Halfhearted Toast to the Fallen 3000
br>
Please don't take this as a dislike of mascots, they're people (or anthropomorphic cats) too. However, I generally find there is a negative correlation between silly costumes and productive conferences (and I always find there to be a negative correlation between unsquashed elevator rides and mascots). With this in mind I am delighted to report that the mascot count at Consensus 2019, the largest Blockchain conference globally, appeared to have dropped from 20+ to a solitary, ticketless soldier putting in voiceless yeoman's work in the lobby of the New York Hilton Midtown.
Those mascots seemed to take about 3000 friends with them, as we saw attendance drop from 8000 to 5000 (unofficially). However, with some notable exceptions, the right people stuck around. So while pouring out a boat party champagne and lighting a Lambo shaped candle for the ICO-hypebeasts of yesteryear, we got a less greasy, smaller, calmer, but infinitely more tangible Consensus in 2019.
Whether it was:
Flexa's splashy SPEDN pop-up store, launched with Gemini's Winklevoss twins that enabled you to buy cool stuff with a variety of Crypto (unless you're a Canadian; sadly no plush moon for me)

The digital SwagBag that replaced the usual HODLbased novelty t-shirts with a variety of NFT digital collectibles (and a permanent presence of Michael Casey's face on their screen)

ClanPlay's on-chain, provably fair Clash Royale tournaments that executed API-powered smart contracts to pay tournament victors in AION coins
The dedicated Construct developer track, which was seeded via a 60% discount on developer passes (only if you could prove dev-hood though). So why not have developers' create an on-chain provable dev identity system?
Among several others, the amount of things you could touch and feel at this conference was a remarkable evolution from previous years. Even as 2018 was taken over by the noise, previous iterations have trended (understandably) to the theoretical and aspirational. You can only have the same five slides on a decentralized everything, immutable world with a distributed ledger solving remittances and financial inclusion for so long before it turns into white noise.
While it was a step in the right direction from last year, there remains work to do, as apparently the experiential track was supposed to be substantially larger and attendance at the difficult to locate Construct track was relatively light.
Let's also not forget that the industry-wide gender imbalance is as prevalent as ever. I met some extremely impressive female founders, but would love to see more of their work featured.
More directly though, the link between the hardcore tech and the experiences wasn't exactly on display. Where the conference and others like it (including World Crypto Conference and CES) need to get to is an experience track that showcases Web 3.0 experiences that are objectively superior to the Web 2.0 world (cheaper, incentivized, better, faster, more private, more tailored) and tangibly help conference goers to draw the link between what they're seeing and the distributed ledger technology actually powering it. Potentially co-locating experiences with the underlying technology layers that power it into a "Stack IRL" showcase really would bring this full circle.
Also, and I get it's an evolution, but blockchain's ability to power the creation of new, trusted digital relationships via provable reputation and transactable online data identity, remains largely absent from even the theoretical discussions. Privacy continues to be a theme, but a locking down and repatriating of data via absolute privacy doesn't solve how we create the tailored, smart experiences that we're used to from Web 2.0  — and can't live without. Trust me, I turned off all data sharing from all devices and browsers and I live in essentially a nice looking Geocities 2019 now. Luckily, while largely absent from the main narrative, there were plenty of conference goers eager to dive down this rabbit hole in the plethora of (relatively) more restrained after parties floating around New York Blockchain Week this year.
Overall, lots of progress and I know the organizers are thinking in the right way…Plus we closed two new LP investors, always a plus! A marked improvement from last year's madness and a great building block for both Consensus 2020 and looking ahead to World Crypto Conference and others later this year. This whole Web 3.0 complex of technologies has unbelievable potential to create business models, economic systems and experiences that we can't even fathom yet. So a half-hearted salute to the fallen 3000, but a louder one to those who are still here! Let's keep making this thing "realer" and "realer"!